FRENCH RIVIERA YACHT CHARTER
Stunning landscapes, glamourous lifestyle and gourmet cuisine to make you feel a whole world away from home during your French Riviera yacht charter.
Destinations
Every summer, yachting enthusiasts head to the south of France to enjoy a French Riviera yacht charter. The stunning coastline extends from Monaco up to St Tropez and is the quintessential Mediterranean yacht charter destination. Swim in beautiful coves, take advantage of water sports, party all night long, relax at world-class spas, play a round of golf or simply wander around cobblestone streets, there is plenty to do and see during a luxury yacht rental in the south of France. The French Riviera has many treats in store from beautiful sandy beaches to picturesque Provencal villages, historic monuments, vibrant nightlife, fine dining and fabulous shopping. The season starts with the Cannes Film Festival as well as the Monaco Grand Prix events and extends from May to October. There is an unrivalled energy along the coast during the busy summer months while the off-season is quieter but most pleasant. The south of France is a short cruise away from Corsica and the Italian Riviera which can be great for a combined itinerary if time allows. Speak to our charter planners now and start planning your French Riviera yacht charter.
Experiences
CRUISE! DISCOVER, TASTE, VISIT & ENJOY
At Talamare, we believe that experience can turn a special yacht charter into an extra special one. Take a look at the few examples below and contact our charter planners for details and recommendations.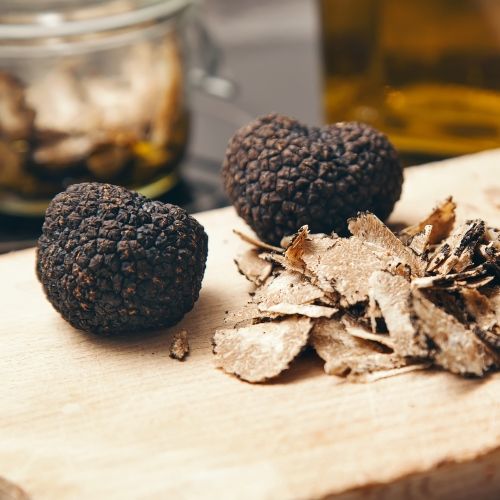 The real taste of Truffle
At Bruno's, you will be welcomed in the family Provençal farm surrounded by olive trees and located in the back country of St Tropez. You will discover a gastronomic and generous cuisine around the truffle. An exceptional address where truffle is cooked in all its forms. Depending on the season, the chef adapts his cuisine to seasonal products whether it be meat or fish. At the end of your dinner, don't forget to take a walk in the kitchen.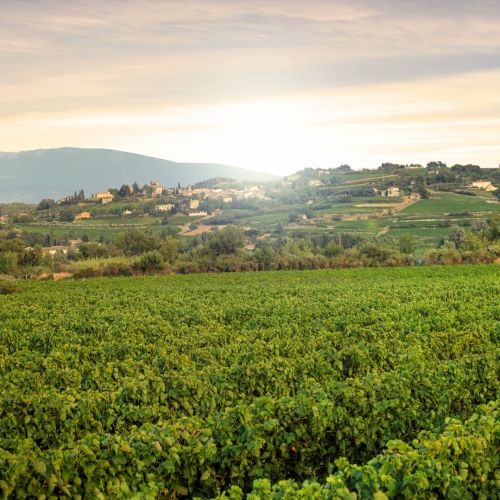 Oenological tour
If you are a true wine lover, we recommend you embark on a tour to visit some of the best wine estates. The French Riviera produces great wines whether it be rosé, red or white wine. This is the occasion to discover the heritage of French local products as well as to explore some beautiful typical medieval villages. This is a guided tour with comments by a local English-speaking guide and followed by a wine tasting session.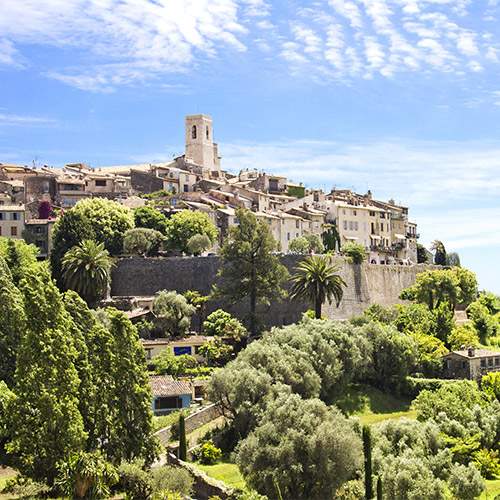 The true Provencal atmosphere
We recommend you venture inland to visit some picturesque villages such as Saint-Paul-de-Vence, Eze, Valbonne… Our charter planners will arrange everything you need from car transfer to restaurant booking and private guided tour. Each village has its own attractions. If you head to Saint-Paul-de-Vence, you will discover art galleries and the superb Maeght foundation. Head to Grasse if you want to learn about the secrets of the world of perfumery.
Our favourite spots
Antibes
An ancient Greek trade platform, Antibes has become one of the most attractive places to visit on the Côte d'Azur with all the things you could hope for: a charming old town with its traditional market, beautiful sandy beaches, a bustling marina, a great selection of restaurants and even some interesting museums. Beautiful Antibes has already stolen the heart of many artists such as Picasso.
Michelangelo
Restaurant
Located in a quiet street, Mamo specialises in Italian cuisine. The dining room is located in a beautiful stone cellar. Over the years, the place has attracted many celebrities.
Michelangelo – 3, rue des Cordiers – 06600 Antibes - +33 (0)4 93 34 04 47
More information
Eden Roc
Restaurant
The Napoleon III style hotel is nestled at the end of the cap in a beautiful landscaped garden and features a restaurant, piano bar and spa. It is arguably the most luxurious place to stay on the coast.
Hôtel du Cap-Eden-Roc – Boulevard Kennedy - 06600 Antibes - +33 (0) 4 93 61 39 01
More information
Plage Keller
Restaurant
Plage Keller is one of the most beautiful private beaches on the Côte d'Azur. It is a popular spot for its fine sand and relaxed atmosphere. The restaurant called César is famous for fish and seafood.
Plage Keller – 1035, chemin de la Garoupe – 06600 Antibes - +33 (0)4 93 61 28 23
Marché Provencal
Curiosity
The Provencal market sets out each morning on the cours Massena. You will be easily carried away by all the products such as the olives, cheese, tapenade, fruits and vegetables… Don't miss the socca!
Marché de Provence – 1828, cours Masséna - 06600 Antibes
Gelateria del Porto
Curiosity
The best address on the Riviera for ice cream lovers. All the creams are homemade and you can even see the laboratory from the shop. Our favorite is the baccio.
Gelateria del Porto – 4, rue aubernon – 06600 Antibes
Beaulieu-Sur-Mer
Protected from the wind, the seaside resort of Beaulieu-sur-Mer is a charming hideaway graced with lush vegetation including magnolia and palm trees as well as orange, lemon and banana trees. With its beautiful Belle Époque architecture and striking mountain views, Beaulieu-sur-Mer is one of the most charming towns of the south of France.
Villa Kérylos
Curiosity
Visit the superb Villa Kérylos built in the early 1900s as a reconstruction of a luxurious 2nd century BC Greek palace and now classified as a historic monument.
Villa Kérylos - Rue Gustave Eiffel - 06310 Beaulieu-sur-Mer
African Queen
Restaurant
Locals and tourists alike come for the pleasant atmosphere but also to enjoy one of the best nicoise salads of the coast.
African Queen - Port de Plaisance - 06310 Beaulieu-sur-Mer - +33 (0)4 93 01 10 85
Cannes
The glamorous city of Cannes is the beating heart of the coastline with its turquoise waters, glittering shops, trendy restaurants and vibrant nightlife. For a more authentic experience, take a stroll in the lively winding alleys of the old town of Le Suquet and take in panoramic views on the bay of Cannes, the Esterel and the surrounding mountains.
Bâoli
Restaurant
One of the best spots to dine and dance all night long. Located at the far end of the Croisette, the Asian-Mediterranean fusion restaurant is also one of Cannes most vibrant nightclubs.
Baôli Cannes – Port Pierre Canto, Boulevard de la Croisette – 06400 Cannes - +33 (0)4 93 43 03 43
La Môme
Restaurant
It is the trendy place to enjoy a refined Mediterranean cuisine in a festive atmosphere and with a 5-stars service. A real must in Cannes.
La Môme – 6, rue Florian – 06400 Cannes - +33 (0)4 93 38 60 95
360 at Radisson Blu
Bar
At sunset, head to the rooftop of the Radisson Blu Hotel where you can enjoy delicious signature cocktails and tapas with breathtaking views of the Lérins Islands, the Esterel and the bay of Cannes.
Hôtel Radisson Blu 1835 – 2, boulevard du Midi Jean Hibert - 06400 Cannes - +33 (0)4 92 99 73 10
More information
3.14
Restaurant
The beach restaurant of the 3.14 hotel offers a bio and gluten-free menu. The atmosphere encourages well-being and relaxation. A new experience on the Riviera.
3.14 Cannes – 5, rue François Einesy - 06400 Cannes - +33 (0)4 97 06 36 90
Marché Forville
Curiosity
This is the place where the people of Cannes buy their fresh produce. You can walk there and taste the many specialties of the region. On Monday, small producers give way to antique dealers.
Marché Forville – 11, rue du Marché Forville - 06400 Cannes
Cap D'ail
A few meters away from Monaco, Cap d'Ail enjoys a privileged situation between the Mediterranean and the mountains. The coastal path is one of the most popular of the south of France and the wild natural coves are among the most beautiful with turquoise waters.
La Mala
Restaurant
Nestled below the cliffs of Pissarelles and with a difficult access from the land, this private beach offers an idyllic environment for swimming or lunch. The most beautiful beach of the Côte d'Azur.
La Réserve de la Mala - 06320 Cap d'Ail - +33 (0)4 93 78 21 56
La Pinède
Restaurant
If you fancy some fish, head to the restaurant La Pinède, just off the coastal path to enjoy one of their fish specialties: a wild sea bass in salt crust: delicious!
La Pinède – 10, avenue Raymond Gramaglia - 06320 Cap-d'Ail - +33 (0)4 93 78 37 10
Villa Les Camélias
Curiosity
For a special experience out of the time, we recommend you visit the Belle Époque villa Les Camélias which contributed to the splendor of the town in the 1880s.
Villa Les Camélias – 17, avenue Raymond Gramaglia - 06320 Cap-d'Ail
Eze
Perched on cliffs high above the sea, the fortified village of Eze is definitely worth a visit. The beautiful buildings and charming narrow alleys as well as the panorama over the sea set the perfect stage for a Mediterranean postcard.
La Chèvre d'Or
Restaurant
This Relais & Châteaux is a fine place to relax after a walk around the village. Enjoy a delicious Mediterranean lunch on the expansive terrace of the Michelin-starred restaurant. A destination in itself.
Château de la Chèvre d'or - Rue du Barri - 06360 Èze - +33 (0)4 92 10 66 66
More information
Jardin exotique
Curiosity
The garden is located on the site of the old medieval fortress and offers a spectacular panorama on the sea. When the sky is clear, we can see the Esterel and even Corsica.
Le Jardin Exotique - Rue du Château - 06360 Èze
Anjuna
Restaurant
This beach restaurant located on Eze seaside offers great cuisine and service in a festive and musical atmosphere.
Anjuna Beach – 28, avenue de la Liberté - 06360 Èze - +33 (0)4 93 01 58 21
Iles De Lérins
The Iles de Lerins are two small islands which lie in the bay of Cannes. The larger one, Sainte-Marguerite, has an excellent restaurant called La Guérite and boasts the famous cell where the man in the iron mask was held prisoner in the 17th century. On Saint-Honorat, you can visit a Cistercian abbey where the monks produce local red and white wines.
La Guérite
Restaurant
Pause for lunch at the waterfrond restaurant La Guérite in a great festive atmosphere.
La Guérite – Ile Sainte-Marguerite – 06400 Cannes - +33 (0)4 93 43 49 30
More information
La Tonnelle
Restaurant
The restaurant La Tonnelle on Saint-Honorat gives you the opportunity to enjoy a great lunch in an idyllic setting without breaking your wallet.
La Tonnelle – Ile Saint-Honorat – 06400 Cannes - +33 (0)4 92 99 54 08
L'Abbaye de Lérins
Curiosity
Visit the abbey where the monks also coordinate wine tasting tours to introduce you to the six grape varieties which they cultivated on their vineyard.
Abbaye de Lérins - Ile Saint-Honorat - 06400 Cannes
Juan-Les-Pins
Juan les Pins is a mythical French seaside resort and, just for the anecdote, it is also the place where water skiing was invented in 1930. Over the years, the city has attracted many American tourists as evidenced by the many Art Deco style villas. Every year, in July, the city hosts an internationally renowned jazz festival.
Belles Rives
Restaurant
The Belles Rives is an art-deco jewel that has not changed since the 1920s. The seafront terrace is perfect for a light lunch or drinks while the restaurant La Passagère serves a gourmet cuisine.
Hôtel Belles Rives – 33, boulevard Edouard Baudoin - 06160 Juan-les-Pins - +33(0)4 93 61 02 79
More information
Monaco
The world's second tiniest country is also the world's premiere yachting destination where charterers can enjoy the finest things in life with Michelin-starred restaurants, one of the best shopping and legendary points of interests such as the Belle Époque Casino or the Prince's Palace perched on its rock overlooking the sea.
Blue Bay
Restaurant
Blue Bay is a Michelin-starred restaurant at Monte Carlo Bay Resort. Dinner is served on the beautiful terrace which overlooks the sea on one side and the gardens on the other. A must-do for food lovers!
Blue Bay – 40, avenue Princesse Grace - 98000 Monaco - +377 98 06 03 60
More information
Maya Bay
Restaurant
Maya Bay has two great restaurants, one Thai and one Japanese. Tasty cuisine, lounge music, original scents and birdsongs, exotic woods, tropical plants, everything is done here to stimulate your 5 senses.
Maya Bay – 24, avenue Princesse Grace - 98000 Monaco - +377 97 70 74 67
Thermes marins de Monte-Carlo
Spa
The ideal place to relax and be pampered with a breathtaking view of the port of Monaco.
Thermes marins de Monte-Carlo – 2, avenue de Monte-Carlo - 98000 Monaco
More information
Casino
Curiosity
Monaco is the favorite place for casino gamers. The city's historic and largest casino is suitable for both casual and experienced players.
Casino Monte-Carlo – Place du Casino – 98000 Monaco
Nice
Nice is a fairly large town but it retains some of its old Provencal charm with plenty of restaurants, bars and bustling markets. The city has some great museums which will allow you to explore the historic art scene of the south of France with renowned artists such as Renoir, Picasso or Matisse. The oldtown is a maze of tiny charming streets full of eateries, art galleries and shops.
Jan
Restaurant
The South African chef offers contemporary French cuisine with regional products. He has put a lot of style in the restaurant's decoration as he puts style in his creations.
Jan – 12, rue Lascaris - 06300 Nice - +33 (0)4 97 19 32 23
Citrus
Restaurant
A very pleasant restaurant in the old town of Nice with original dishes and attentive service.
Citrus – 7, rue Sainte-Reparate - 06300 Nice - + 33 (0)4 93 16 27 93
Chez Pipo
Restaurant
An unpretentious local address where you can try the specialties of the city such as the chickpea socca, onion tart, chard tart or tapenade.
Chez Pipo – 13, rue Bavastro - 06000 Nice - +33 (0)4 93 55 88 82
Musée Chagall
Curiosity
If you like art, do not miss the Chagall museum which presents some of the most famous works of the artist. The trek up to Cimiez hill is worth it!
Musée national Marc Chagall – 36, avenue Dr Ménard - 06000 Nice
Marché aux fleurs
Curiosity
Every day, except on Mondays, the flower market is held cours Saleya, a beautiful square, full of cafes and restaurants.
Marché aux fleurs - Cours Saleya - 06300 Nice
Porquerolles
The island of Porquerolles is the largest of the four islands of Hyères. Porquerolles is a Mediterranean paradise where the nature is abundant, the setting is relaxing, the sea is warm and the beaches are beautiful. In the evening, you will appreciate the tranquillity of the island. You can rent bikes to explore the land. Do not miss the Port Cros protected natural park, one of the best places for snorkelling.
Le Mas du Langoustier
Restaurant
Located west of Porquerolles, the Mas du Langoustier is a charming restaurant where you can enjoy lunch or dinner in the middle of pines and eucalyptus, overlooking the sea.
Hôtel Le Mas du Langoustier - Chemin du Langoustier - 83400 Hyères - +33 (0)4 94 58 30 09
More information
Pelagos
Restaurant
A welcoming little restaurant located on the main square where you can taste different types of cuisine including Mediterranean.
Le Pelagos - Place d'armes – 83400 Porquerolles - +33 (0)4 94 58 38 63
Plage Notre Dame
Curiosity
One of the most beautiful in the area and awarded best European beach in 2015.
Plage Notre Dame – Baie de l'Alycastre – 83400 Porquerolles
Saint-Jean-Cap-Ferrat
The stunning peninsula of Saint-Jean-Cap-Ferrat is home to some of the most beautiful villas of the south of France and a lovely bustling port with great restaurants and shops. A coastal stone path allows people to walk around the entire peninsula and offers some breathtaking views.
Paloma
Restaurant
This rocky creek is a little piece of paradise where you can swim and enjoy a good lunch with Mediterranean flavours at the restaurant.
Paloma Beach – 1, Chemin de Saint-Hospice - 06230 Saint-Jean-Cap-Ferrat - +33 (0)4 93 01 64 71
La Table du Royal
Restaurant
Revisited by Michelin-starred chef Alain Parodi, the menu offers an inventive gourmet cuisine with Mediterranean inspiration.
Hôtel Royal Riviera – 3, avenue Jean Monnet - 06230 Saint-Jean-Cap-Ferrat - +33 (0)4 93 76 31 00
Villa Ephrussi de Rothschild
Curiosity
Inspired by Italian architecture, the villa is one of the most beautiful monuments of the Côte d'Azur. With its incredible gardens, painted ceilings and art collections, the villa is a unique gem.
Villa Ephrussi de Rotschild – 1, avenue Ephrussi de Rothschild - 06230 Saint-Jean-Cap-Ferrat
More information
St Tropez
The old fishing village of St Tropez turned into the summertime playground of the international jetset in the 1950s and has remained the same ever since. Walk along the port, take a stroll through the charming streets of the old town, play petanque with locals on the Place des Lices and sip Pastis at the Brasserie des Arts. The nightlife there is the most animated of the coast.
Club 55
Restaurant
Club 55 is the oldest and most popular beach restaurant in St Tropez. The quality of food is great especially the grilled fish and Mediterranean dishes and the atmosphere is totally unique. A must-try!
Club 55 – 43, boulevard Patch - 83350 Ramatuelle - +33 (0)4 94 55 55 55
More information
Bagatelle
Restaurant
The beach restaurant offers refined Mediterranean cuisine in a chic decor with lively music. The atmosphere gets a bit wilder in the late afternoon when people start dancing on the tables.
Bagatelle Beach - Route de l'épi - 83350 Ramatuelle - +33 (0)4 94 79 83 25
More information
Byblos
Nightlife
Enjoy a cocktail beside the pool before a night dancing at Les Caves du Roy. This is the place for party goers in St Tropez.
Hôtel Byblos - Avenue Paul Signac - 83990 Saint-Tropez - +33 (0)4 94 56 68 00
More information
La Ponche
Restaurant
Nestled in the heart of the most beautiful place of St Tropez, the historic Hôtel de la Ponche has a gourmet restaurant where one can enjoy a delicate Mediterranean cuisine on the terrace.
Hôtel de la Ponche – 5, rue des remparts - 83990 Saint-Tropez - +33 (0)4 94 97 02 53
More information
Sénéquier
Bar
Take a seat at one of the red tables of this renowned cafe, facing the port of St Tropez. The place is great observation post where you can try a traditional tarte tropézienne.
Sénéquier - Quai Jean Jaurès - 83990 Saint-Tropez
Villefranche-Sur-Mer
A picturesque seaside town nestled between Nice and Monaco, Villefranche-sur-mer has lovely cobblestone streets with red-tiled roofs and vaulted passages. The crystal-clear waters of the bay are great for swimming. Another great entertainment is watching the fishermen operations in the morning.
La Mère Germaine
Restaurant
Created in 1938, this waterfront restaurant offers delicious fish and shellfish. Their fish soup or bouillabaisse is a must-try.
La Mère Germaine – 9, quai Amiral Courbet - 06230 Villefranche-sur-Mer - +33(0)4 93 01 71 39