MALTA YACHT CHARTER
Book your Malta yacht charter and discover centuries of captivating history, beautiful beaches and friendly locals.
Destinations
The Maltese archipelago includes the islands of Malta, Gozo and Comino and has everything you could wish for during your private Mediterranean yacht charter: a fabulous coastline with stunning beaches and crystal clear azure waters, some picturesque fortified towns, an interesting baroque architecture and delicious Sicilian-inspired gastronomy. The maltese islands are infused with Italian, British, North African and Arabic culture as evidenced by the local cuisine as well as the architecture and the lifestyle of their welcoming inhabitants. Book a luxury Malta yacht charter for your next holiday and you will discover a preserved land with a lot more than its beautiful beaches. Malta has a wealth of historical attractions, so make sure you step off your boat and spend some time ashore exploring.
Experiences
CRUISE! DISCOVER, TASTE, VISIT & ENJOY
At Talamare, we believe that experience can turn a special yacht charter into an extra special one. Take a look at the few examples below and contact our charter planners for details and recommendations.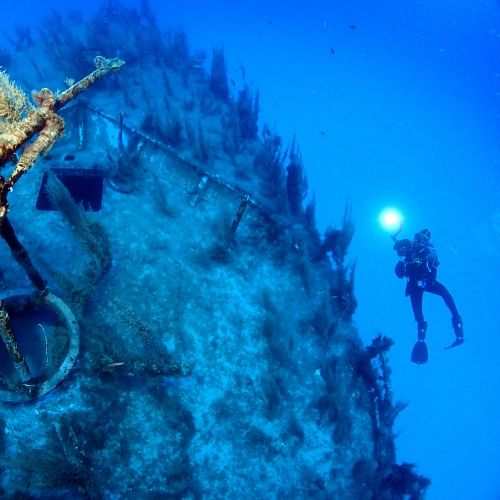 A thrilling dive
With its rugged cliffs, riddled with sea caves and reefs, Malta is great for diving and snorkelling. In fact, Malta has some of the world's most reputed diving spots: excellent visibility, rich marine life and extraordinary wrecks. Dwejra and Gozo are great spots.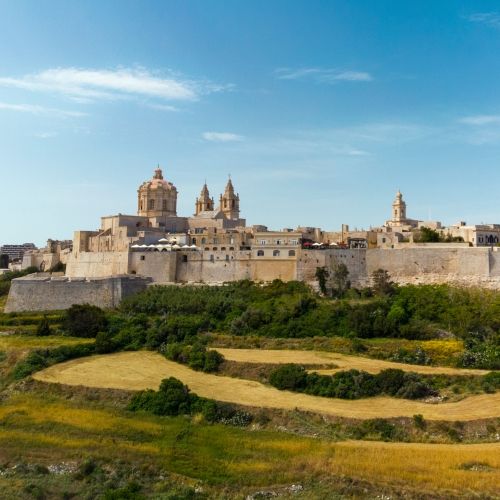 Explore the silent city
Mdina, the former capital city of Malta, is located on a hill in the centre of the island. Mdina has some beautiful palaces – we recommend you visit Xara Palace for your lunch. The streets make for a great stroll and you can visit some interesting historical sites such as the Roman Villa 'Domus Romana'.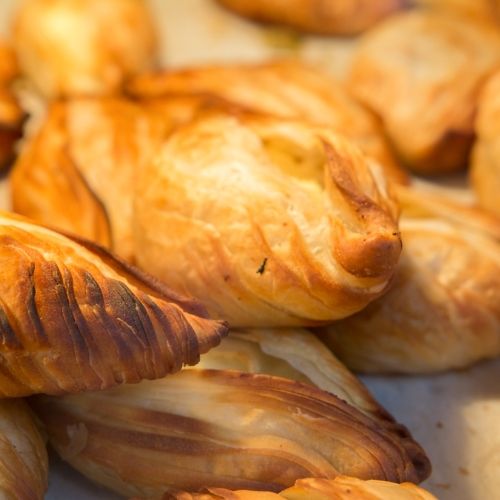 Taste the local cuisine
The local cuisine is very tasty. We recommend you try 'pastizzi', delicious bites of puff pastry stuffed with ricotta, meat or mushy peas. Another must-try is the 'fenkata', a rabbit stew. Don't hesitate to try the local wine.
Our favourite spots
Comino
Tiny Comino is an oasis of calm with unparalleled beauty. A must-stop on your yacht charter in Malta. The traffic-free island has just a handful of inhabitants and one hotel, everything else is nature at its wildest.
Blue lagoon
Curiosity
The blue lagoon is simply put: beach perfection. Ideal for snorkelling and relaxing.

Gozo
More rural than neighbouring Malta, the island of Gozo is the perfect place to relax on your yacht charter. The rugged island is famed for historic sites such as the ancient Citadel, the origins of which go back to medieval times. As you cruise along the coast you will notice dramatic archways.
Ta'Frenc
Restaurant
A formal restaurant set within a 400-year old farmhouse. The Chef prepares delicate French and Maltese dishes. Remarkable wine list.
Ta'Frenc - Ghajn Damma Street – Xaghra 9010 - +356 2155 3888
More information
Country Terrace
Restaurant
Our favourite restaurant on Gozo island. The terrace has the best views and the Chef prepares a delicious Mediterranean cuisine. Service is very professional.
Country Terrace - 4 Triq Iz-Zewwieqa – Gozo 1433 - +356 2155 0248
Ggantija temples
Curiosity
Dating from around 3000 BC, these temples are some of the world's most impressive archaeological sites. If you're around take some time to explore these huge megaliths.

Calypso cave
Curiosity
According to the legend, it is the cave mentioned by Homer in 'The Odyssey' where Calypso, the beautiful nymph, kept Odysseus prisoner for seven years. The inside and outside of the cave has nothing special, yet the panorama is spectacular and deserves a detour.

Malta
Malta is the main island of the archipelago. European capital of culture 2018 and Malta's largest harbour town, Valletta is a must-stop during your yacht charter. Sliema is a resort town with great dining options. St Julian is the place to party.
Rampila
Restaurant
Our favourite restaurant in Valetta. The location, within the fortifications, makes for a romantic and historic setting. The Chef prepares great fish dishes.
Rampila - St Johns Cavalier – Valetta – Malta 1500 - +356 2122 6625
Barracuda
Restaurant
Located in an 18th century building, this lovely waterside restaurant serves delicious fish. Book a table on the terrace for great views over the bay.
Barracuda - 194 Main Street - Saint Julian 1089 - +356 2133 1817
Cafe Del Mar
Bar
One of the hottest spots on Malta's entertainment scene, Cafe del Mar beach club is the place to sit back and drink a cocktail while you admire the sunset over the Mediterranean.
Cafe del Mar - Malta National Aquarium - St. Paul's Bay - Malta 1500 - +356 2258 8144
More information
St. John's Cathedral
Curiosity
This is the church of the Knights of Malta. If the outside looks severe in style, have a look inside: every inch is covered with paint, gold or marble. Don't miss the paintings by Caravaggio.
St. John's Cathedral - Triq San Gwann - Il-Belt Valletta – Malta 1500
Casa Rocca Piccola
Curiosity
Built around 1850, this is the only Maltese Palace open to public - and still inhabited by a noble family. This house tells a lot about the opulence of its first owner, Don Pietro La Rocca, admiral of the of the fleet of the Order of Malta.