GREECE YACHT CHARTER IN THE SPORADES
Wild nature and legendary hospitality: discover the authentic Sporades during your Greece yacht charter.
Destinations
Located in the Aegean sea, the Sporades are composed of 4 main islands and several islets. Between them, the famous underwater park of the northern Sporades. These green islands with turquoise and emerald waters offer idyllic sailing conditions and a superb setting for a successful Greece yacht charter. In recent years, they have attracted an increasing number of people looking for a mixture of cosmopolitan lifestyle and natural wonders. Their history is more or less similar and on your luxury yacht rental, you will discover picturesque seaside towns but also beautiful churches, fortresses and monasteries... The numerous protected coves and gorgeous beaches of the Sporades islands are very popular with yachts and charterers.
Experiences
CRUISE! DISCOVER, TASTE, VISIT & ENJOY
At Talamare, we believe that experience can turn a special yacht charter into an extra special one. Take a look at the few examples below and contact our charter planners for details and recommendations.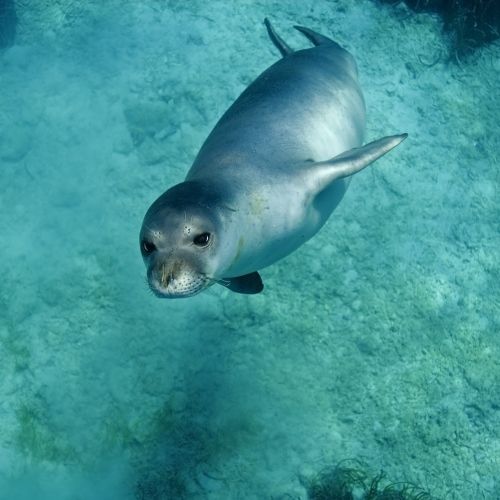 Dive with monk seals
The marine reserve of Alonisos is a perfect spot for scuba diving. If you are lucky, you will be able to observe monk seals, the rarest seal on Earth. Alonisos has over 50 individuals. The Blue Cave is probably the most impressive site. Above water dolphin sightings is quite common.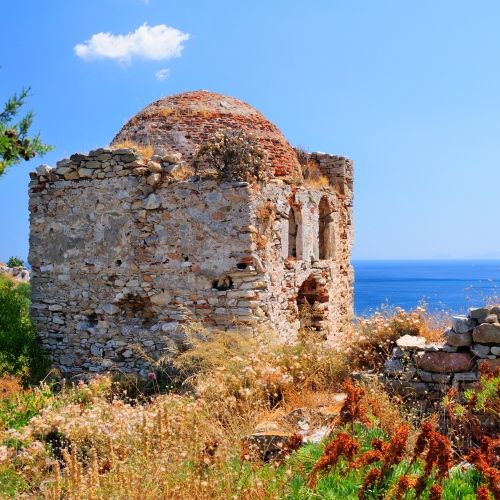 Counting churches
Located on Skiathos, Kastro is an old medieval town, home to a dozen of Byzantine churches. Lace your hiking boots and make your way to the abandoned town.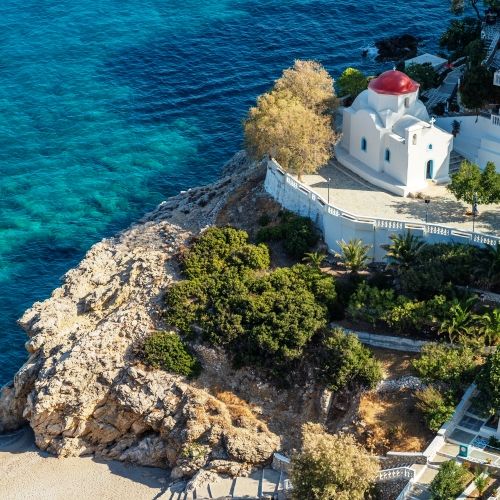 Visit a monk
The island of Kyra Panagia belongs to the Athonite monastery of Megisti Lavra, to which it was granted by the Byzantine Emperor Nicephoros II Phokas in 963. A monastery is currently being restored on the island and it is inhabited by a single monk. You can pay him a visit!
Our favourite spots
Skiathos
The most visited of the group, Skiathos stands out for its cosmopolitan atmosphere. The northern part of the island is exposed to the wind so everything concentrates on the south side. Skiathos has a lot of extremely beautiful beaches, perfect for a swim while your yacht is at anchor.
The Windmill
Restaurant
A little gem on the waterfront. Great views, great atmosphere, great food.
The Windmill - Kotroni - Skiathos Town 370 02 - +30 2427 024550
The Final step
Restaurant
Another of our favourites in Skiathos. Modern Mediterranean cuisine.
The Final step - Plateia Agiou Nikolaou - Skiathos Town 370 02 - +30 2427 021877
Alexandros
Restaurant
A great taverna with original Greek food. It is located in the old town, on a charming square with stone houses.
Taverna Alexandros - Skiathos Town - +30 2427 022431
Marmita
Restaurant
Very welcoming restaurant. Food is delicious and the Chef uses the freshest products. The moussaka is the best!
Marmita - 30 Evangelistrias - Skiathos Town 370 02 - +30 2427 021701
Monastery of Evangelistria
Curiosity
Built in 1797, this monastery played an important role during the Greek Revolution of 1821. It is located in a magnificent site 450 m above sea level. The museum is worth the visit.

Skopelos
Known as the island of pirates, Skopelos is of remarkable beauty with its wild and green coves. It is a volcanic island, rich and fertile, with a traditional architecture. The island attracts many artists in search of inspiration.
To Rodi
Restaurant
In the beautiful back streets of Skopelos town… This charming restaurant is located in a garden with tables scattered amongst vines and bougainvillea. Great selection of meat and fish.
To Rodi - Panagia Faneromeni – 14080 Skopelos - +30 2424 024601
Limnonari
Restaurant
A lovely beach tavern serving excellent Greek specialities.
Limnonari Complex - Limnonari 370003 - +30 698 600 7099
Church of Agios Ioannis
Curiosity
As featured in the movie Mamma Mia – the wedding chapel. Simply gorgeous!

Skyros
A total delight of unspoilt nature with very little tourism. Beautiful beaches and low mountains make up a bucolic setting. With its typical landscape and beautiful quiet beaches on the south coast, Skyros is the ideal island to relax. Folklore and traditions are very preserved on the island.
Ammos Veranda
Restaurant
A great restaurant on Skyros with amazing views.
Ammos Veranda - Magazia 34007 - +30 2222 091234
Chora
Curiosity
The capital of Skyros has lovely winding streets, an impressive Venetian castle and a few Byzantine churches. You will also find some traditional workshops.

Palamari
Curiosity
Located in the northern part of Skyros, Palamari is an imposing archaeological site.