The fine art of yacht charter planning
The best selection of crewed yachts available for charter in the Mediterranean
Talamare was born with a simple goal: delivering the best for each client and creating tailor-made yacht charters all around the French Riviera and the Mediterranean. How we do it is quite simple… We are dedicated to finding you the perfect charter yacht while our 24/7 concierge team assists you with all your requirements, big and small. Our charter planners are here for you from start to finish, setting the scene of your next charter holiday – with first-hand industry knowledge, tireless dedication and meticulous attention to detail. Contact us now and get ready to cruise our favorite playground!
QUALITY
The best crewed yachts in the Med
SERVICE
Service that is second to none
EXPERTISE
Expert advice at every stage
AVAILABILITY
Available for you 24/7
RELIABILITY
Book with confidence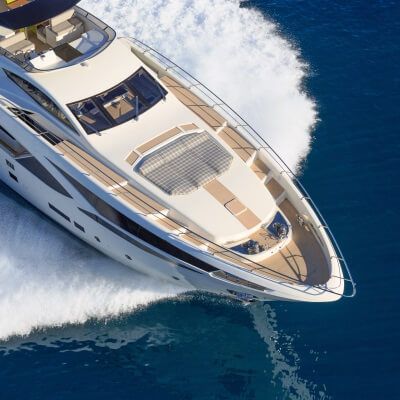 We have had such an enjoyable time! The yacht and the crew were awesome! Thank you again for everything. Lee S. August 2023

We had the best time we could have hoped for! Thanks again and looking forward to our next trip! Peter F. August 2023

We had a fantastic trip. Every aspect of it was incredible. The crew were the most professional, respectful, and kind hosts we could have wished for to take around the Riviera. They really did everything they possibly could to help us enjoy and make the most of the limited time we had on this charter – it really was a pleasure. John T. July 2023

We had the most magnificent time! The crew was absolutely amazing! Thank you so much for making this a smooth process. We can't wait to come back!!
Brian W. June 2023

Talamare did an excellent job finding a vessel to meet our family's needs, on short notice with limited availability we still had a vessel & crew that were amazing. Overall the process was very well done, structured and covering all bases. We will definitely use Talamare again in the future for another yacht trip! Adrian V. August 2021

The best yacht we have ever chartered. Very stylish, very well equipped and the crew really spoilt the family. Definitely planning to book again. Thomas F. September 2020

Merci pour l'organisation de cette croisière qui s'est déroulée à la perfection. Alain C. August 2020

The most beautiful and wonderful holiday we have ever had! We loved the boat and the crew went all out for anything we needed. Catherine R. August 2020

Very helpful to discuss with people who have a real knowledge of yachts and destinations, when it comes to planning and deciding. Peter S. July 2020

We very much enjoyed our time on the boat and the crew was very professional, polite and pleasant. We will come back for sure. Jodie R. September 2019

A truly memorable experience for our family from start to finish, thank you and we hope to use your services again next summer. Natasha G. September 2019

We had the most fantastic time in Sardinia. We enjoyed the boat very much and the crew could not have been more perfect. Chef onboard was very good. Christina R. August 2019

We had a wonderful time on the yacht. Thank you for all your helpful arrangements. David L. August 2019

Our yachting holiday was brilliant. Our 10 year old said it was the best holiday he's ever had. Jan P. July 2019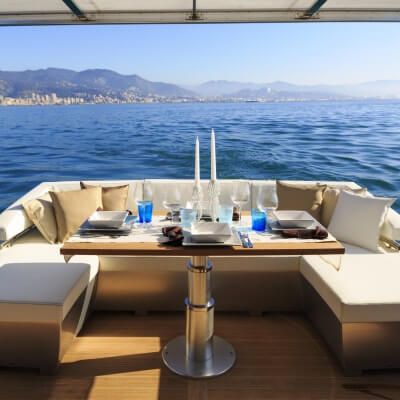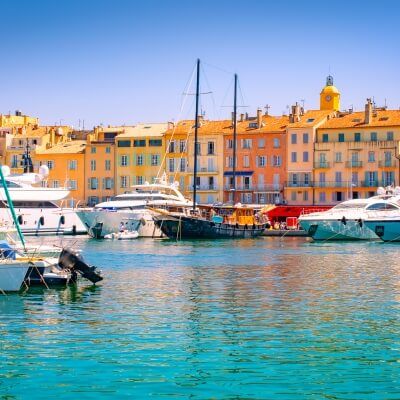 Featured yachts for charter
The ultimate experience awaits aboard the Mediterranean's greatest yachts. Discover our curated selection of yachts available for a French Riviera yacht rental and throughout the Mediterranean. You can trust our expertise on the best yachts and crew to find you the perfect match. Whether you prefer a luxurious motor yacht, an explorer yacht or a classic sailing yacht, Talamare will recommend the yacht that is just right for you.
view all
Explore our charter destinations
From the unrivalled glamour of the French Riviera to the dreamy beaches of the Greek Islands, the wild landscapes of Corsica and the country charm of the Balearic Islands, the Mediterranean offers an incredible choice of amazing destinations for a yacht charter vacation. Enjoy a bespoke yacht rental vacation with Talamare and discover the wonders of the Mediterranean. Every year, our yacht charter planners put together unique and thrilling yachting holidays throughout the Mediterranean. Wherever you wish to charter, our experienced yacht charter planners will help you design the perfect cruising itinerary for a memorable yacht rental.
Bespoke yacht charter itineraries
Planning a Mediterranean yacht charter vacation but not sure where to go? Let our experienced team assist you with your perfect yacht rental. We specialise in fully custom yacht charter itineraries and help you design your dream yacht vacation. Our charter planners have put together some itineraries which should give you some inspiration for your next yacht charter. Tell us what you would like to do and we will figure out the how!
View all
Let us guide you
We have something for everyone… Our website features a great selection of yachts but choosing the right one for you doesn't have to be difficult. We've grouped our most popular yachts into different collections to get your search started. Browse our collections and find the perfect yacht for your next Mediterranean yacht charter holiday.