French Riviera yacht charter
Glittering coastline, chic seaside resorts, art of fine living... A condensed cruising itinerary to explore the Mediterranean's most sought-after yacht charter destination during your French Riviera yacht rental.
4-day tour
The French Riviera, also referred to as the Côte d'Azur, is a stretch of coastline located in the south of France that includes coastal towns such as St Tropez, Cannes, Antibes or Monaco. The French Riviera is one of the Mediterranean's most popular summer destinations for a yacht charter thanks to its sunny climate, stunning beaches and sophisticated resort atmosphere. This 3-day French Riviera yacht charter itinerary will give you the opportunity to discover the best of the French Riviera in just a few days. On your yacht rental you will be able to explore glamourous seaside towns and medieval villages, to swim in crystal-clear waters and anchor off beautiful islands. Chartering a crewed yacht is simply the best way to explore this vibrant area. Whether you like a bit of glitz and glamour or prefer to spend a quiet relaxing holiday, there is something for everyone on the French Riviera and your yacht charter planner will design an itinerary based on your preferences for your south of France yacht rental.
Suggested itinerary
day
1
X Port - Monaco
Join your yacht in your preferred port for embarkation scheduled at 12:00pm. Enjoy a short cruise towards the Cap Ferrat peninsula and head to a waterfront restaurant or a beach club for your lunch. The yacht will then anchor in a secluded bay. Enjoy a relaxing afternoon at anchor, swim, snorkel and try the water sports equipment available on your yacht. If you wish you can visit the charming seaside resort of Saint-Jean-Cap-Ferrat as well as the superb Villa Ephrussi de Rotschild and its gardens. Evening cruise to Monaco. Spend the rest of the day ashore tasting the sophisticated atmosphere of Monte-Carlo, visiting the famous Casino and dining in one of the town's finest restaurants. Night in port or at anchor.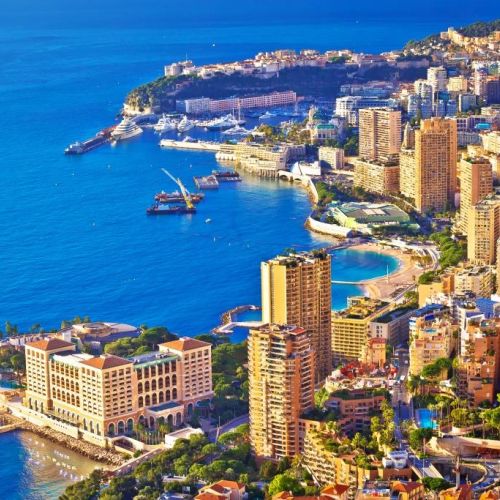 day
2
Monaco - Cannes
After breakfast you can take a walk in Monaco's historic part "Le Rocher", where you can visit the Prince's Palace, the Cathedral and the Saint-Martin gardens overlooking the sea. Back on board your yacht, you will head for Antibes. An anchorage is planned in Billionaires' Bay. Lunch at anchor. In the afternoon, enjoy the stunning environment of the Lerins Islands located off Cannes. Have a relaxing time and go swimming. Ashore, you can discover, among other things, the Abbey of the monks of Lérins, the Royal Fort and the Museum of the sea as well as a typical Mediterranean vegetation. Late afternoon crossing to Cannes. Evening and dinner ashore. Night in port or at anchor.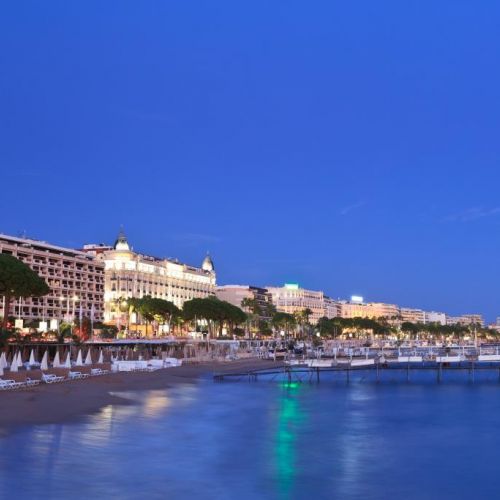 day
3
Cannes - St Tropez
Morning cruise to Cap Taillat. Cap Taillat is a superb anchorage with an enchanting wilderness setting where the azure blue of the sea contrasts with evergreen pines. The morning is spent at anchor, time for relaxation and water-based activities. For lunch head to Pampelonne, one of the most beautiful beaches in the south of France. There are plenty of fantastic beach clubs to choose from! After lunch you will be able to relax, swim and play with the toys. In the late afternoon, enjoy a short cruise to the enchanting village of St Tropez. Evening ashore exploring the harbour and the back winding streets. If you like to party, now is the time! Dinner ashore or on board depending on your preferences. Night in port or at anchor.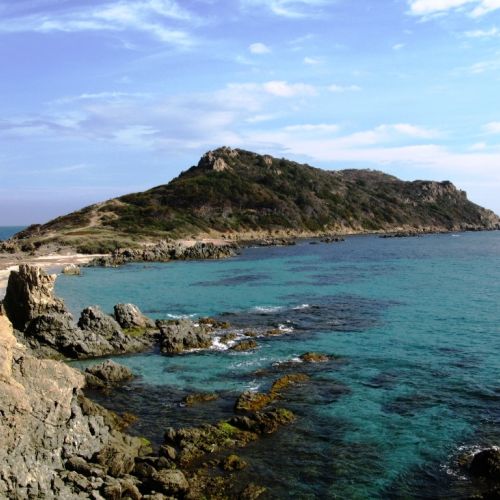 day
4
St Tropez - X Port
Wake up in St Tropez. For your last morning, you can decide either to stroll a little longer in the Provençal village maybe do some shopping or to go for a last swim in a nearby secluded anchorage. A farewell brunch will be served on board. Cruise back to your preferred port for disembarkation scheduled at 12:00pm.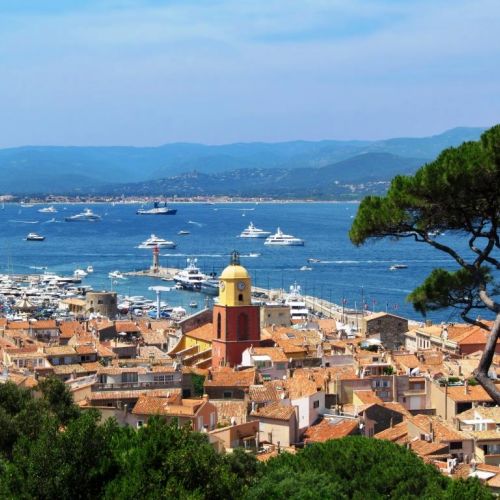 ENHANCE YOUR EXPERIENCE
Upgrade your yacht charter with extras when you book with us.
Restaurant booking
Catering options
Extra staff including private chefs
Jet-ski rendez-vous or any water toys activity
Cultural guided tours
Special celebration onboard
Transport services