Menton yacht charter
This day yacht charter itinerary will take you to the charming seaside resort of Menton and the beautiful coastline of the Riviera dei Fiori. Enjoy a yachting day at the crossroads of French and Italian influences.
1-day tour
If you are looking for an alternative to the classic tours of the French Riviera coastal towns, why not consider a yacht charter in Menton and venture along the Italian coast? With its medieval appearance, charming mansions, lemon groves, tiny harbour and waterfront promenade, Menton boasts a postcard landscape. During your Menton yacht rental, you will discover a relaxed lifestyle and simplicity that contrasts with the rest of the French Riviera. In fact, Menton will offer you an insight into what the Côte d'Azur looked like before the mass tourism development. During your yacht charter in Menton, you will also explore the Riviera dei Fiori which begins at the border with Italy. The opportunity to admire colourful villages, to taste the dolce vita and of course the Italian cuisine!

This tour is available from Nice and Monaco.
Suggested itinerary
day
1
Menton - Menton
Embark in your preferred port at 10:00am. Enjoy a morning cruise to the colourful coastal town of Menton. Located on the French-Italian border, Menton is famous for its gardens. We recommend you visit the citrus garden at the Palais de Carnolès and wander around town admiring the Italian architectural influence. Back on the yacht, enter Italian waters and cruise to your next stop: Ventimiglia. Your Captain will first drop anchor off the coast so you can have a swim. Ventimiglia Alta (old town), nicely positioned high above the sea, is worth visiting for its medieval character and pleasant atmosphere. The popular market takes place every Friday. Return to the yacht and head to Bordighera. Lunch is taken in one of the restaurants bordering the waterfront promenade which serve good Italian cuisine. Take a stroll across this picturesque seaside resort before going back to the yacht. On the way back, your Captain will recommend an anchorage for a well-deserved afternoon swim. Cruise back to your preferred port for disembarkation scheduled at 06:00pm.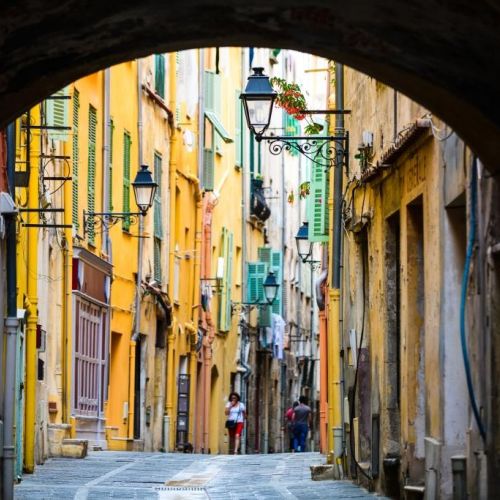 ENHANCE YOUR EXPERIENCE
Upgrade your yacht charter with extras when you book with us.
Restaurant booking
Catering options
Extra staff including private chefs
Jet-ski rendez-vous or any water toys activity
Cultural guided tours
Special celebration onboard
Transport services