SICILY & AEOLIANS YACHT CHARTER
A Sicily yacht charter is the perfect opportunity to discover the incredible natural beauty and vitality of the largest island in the Mediterranean.
Destinations
Mother nature seems to have given all its magic to this land: lush mountain valleys, rugged coastline with beautiful black and white sand beaches… A Sicily yacht charter vacation will take you through a world of contrast. This is a place where ancient Greek temples and whitewashed modern hotels coexist in perfect harmony. A place where superyachts moor next to colourful fishing boats. The interest for this enchanting destination grows with stunning archaeological sites that chronicle the region's history over the centuries. Cuisine is also one of the bests in this part of the world with a host of lovely pastas dishes, seafood and cannolos to die for. Scattered around Sicily, the Aeolian islands are an archipelago of volcanic origin that boasts spectacular panoramas. Your yacht charter in the Aeolian islands will be a visual feast of active volcanoes, bubbling mud pools and verdant forests. The Aeolians are slightly more rustic than Sicily but they make the perfect addition to a Sicily yacht rental holiday. According to your areas of interest, from nature to history or traditions, your charter planner will recommend the best sailing itinerary for your Sicily yacht charter in Italy.
Experiences
CRUISE! DISCOVER, TASTE, VISIT & ENJOY
At Talamare, we believe that experience can turn a special yacht charter into an extra special one. Take a look at the few examples below and contact our charter planners for details and recommendations.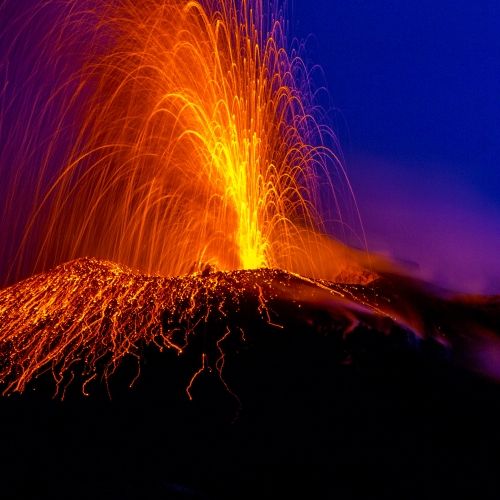 The lighthouse of the Mediterranean
Thrill-seekers can hike the Stromboli, a volcano that has been in permanent eruption for over 2000 years. The ascent is quite sporty and must be done with a guide: you will attend impressive projections and lava flows. The experience is even more spectacular after dark. For those staying on the yacht, the island has many bays which are great snorkelling spots.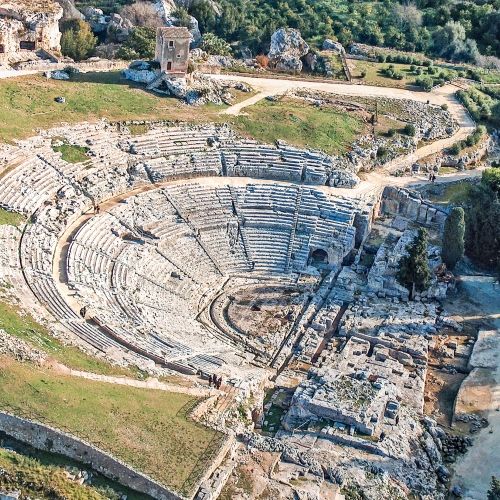 Experience an ancient amphitheatre
In Syracuse, the Greek Theatre was carved in the rock of the Temenite hill in the 5th century BC. About 15,000 spectators came to watch tragedies or comedies. The magic is still alive, since the theatre opens for performances every year during the Syracuse Greek Theatre Festival.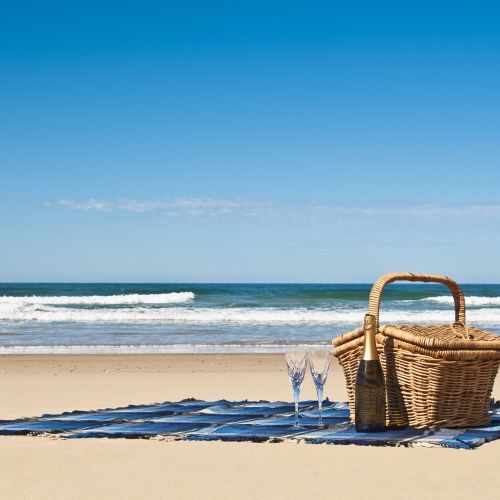 Sicilian beach picnic
Your yacht will anchor off the beautiful white sandy beach of San Vito Lo Capo and the tender will take you ashore. The panorama is absolutely gorgeous. Do not forget to take pictures, this is your yacht charter postcard!
Our favourite spots
Agrigento
Simply put, Agrigento is a gem with over 10 archeological temples of great interest. A must-visit for those with an interest in the classical world of the Ancient Greeks.
Valle dei templi
Curiosity
A fascinating archaeological site including the remains of the ancient city of Akragas. There are several temples still very well preserved, including the Tempio della Concordia, and the Tempio di Hera. In high season, an alternative is the seaside Temple of Hera in Selinunte.

Scala dei Turchi
Curiosity
An impressive white rock staircase carved by the waves and falling steeply into the sea.

Catania
The history and architecture of Catania has been shaped by Mt Etna. The massive volcanic eruption and tragic earthquake of the 1700 has instigated a baroque style with large avenues and squares, all created by the lava. Mt Etna is located in a national park where you can walk through lemon groves and vineyards.
Palazzo Biscari
Curiosity
Palazzo Biscari is one of the largest palaces in Sicily. It is known for the beauty of its sculpted windows and for the abundance of its interior decoration, characteristic of Sicilian Baroque style.
Palazzo Biscari - Via Museo Biscari 10 - 95131 Catania
Osteria Antica Marina
Restaurant
A small trattoria located in the fish market. Fresh fish guaranteed. We recommend you try spaghetti con i ricci (urchins).
Osteria Antica Marina - Via Pardo 29 - 95121 Catania - +39 095 348197
Corte dei Biscari
Restaurant
An excellent trattoria located in the old stables of the most beautiful palazzo of Catania.
Corte dei Biscari - Via Porticello 5 - 95131 Catania - +39 342 683 1700
Cefalu
Cefalu is a charming medieval town with a pleasant seaside. On your yacht charter, do not miss the main attraction of the city: its Byzantine cathedral with the most beautiful mosaics.
Le Chat Noir
Restaurant
A small family-run restaurant with a wide range of Sicilian dishes. Our favorite: pirciatu chi sardi. In summer you can have dinner on a terrace in the small alley. Charming!
Le Chat noir - Via 25 Novembre 1856 n17 - 90015 Cefalu - +39 0921 420697
La Brace
Restaurant
The mama cooks while the son serves the client. A lovely family restaurant where you can enjoy a generous Italian cuisine. A great address in Cefalu.
La Brace - Via Venticinque Novembre 10 - 90015 Cefalu - +39 0921 423570
Lipari
It is the most populated of the Aeolian Islands. The main town has an interesting ancient Greek acropolis and you can stroll along beautiful alleys and discover the island's charming tiny fishing port. There are some great beaches like Spiaggia Bianca and its stunning turquoise waters.
Kasbah
Restaurant
A stylish restaurant with a rather sophisticated atmosphere which serves local dishes with a touch of originality.
Kasbah Soul Kitchen - Vico Selinunte 45 – 98055 Lipari - +39 090 981 1075
Ristorante Filippino
Restaurant
On the heights of Lipari, this restaurant serves great simple food on a lovely terrace. The fish is particularly tasty.
Ristorante Filippino - Piazza Mazzini – 98055 Lipari - +39 090 981 1002
Pasticceria d'Ambra
Curiosity
If you enjoy pastries, this is your chance to try the best Italian cannolo: a deep-fried dough filled with ricotta cream.
Pasticceria d'Ambra - Vico Morfeo 50 - 98055 Lipari
Museo archeologico
Curiosity
This archaeological museum is one of the richest in Sicily. A must for anyone interested in Mediterranean history.
Museo archeologico - Via Castello 2 – 98055 Lipari
Palermo
The reputation of Palermo used to be tarnished by earthquakes, real estate speculation, misery and the mafia. But the city of Palermo has changed a lot in recent years. Palermo has become an attractive city, some great historic monuments have been restored and many restaurants have opened.
Bye Bye Blues
Restaurant
A Michelin-starred restaurant that serves a creative Mediterranean cuisine. Beware, the environment is not the best but once inside you'll be thrilled!
Bye Bye Blues - Via del Garofalo 23 - 90149 Mondello - +39 091 684 1415
Antica Focacceria di San Francesco
Restaurant
Opened in 1834, this traditional restaurant serves a variety of Sicilian specialities: panello, arancini, pani ca meusa... Beware, it tends to be very very crowded. Fast-food style.
Antica Focacceria di San Francesco - Via Alessandro Paternostro 58 - 90133 Palerme - +39 091 320264
La Coppola Storta
Curiosity
The place to buy the traditional Sicilian cap, crafted by a group of women.
La Coppola Storta - Via Bara All'Olivella 72 - 90133 Palermo
Panarea
It is the smallest and most stylish of all Aeolians. It has a wild charm with its pretty white houses and gardens where bougainvilleas bloom. The underwater life is rich and well preserved. It is a must stop if you want to spend time on land.
Trattoria da Paolino
Restaurant
This family-run trattoria has a beautiful terrace overlooking the Stromboli. Perfect spot for a simple and authentic lunch. We love the magna magna and the fish soup.
Trattoria da Paolino - Via Iditella 75 – 98050 Panarea - +39 090 983008
Raya
Restaurant
A charming hotel, in the 1970s spirit, with fantastic views of the Stromboli. At sunset, the terrace is transformed into an elegant open-air club with a great DJ. The restaurant serves simple dishes using organic ingredients.
Hotel Raya - Via San Pietro – 98050 Panarea - +39 090 983013
More information
Banacalii
Bar
Our favourite spot for drinks.
Hotel Lisa Bianca - Via Lani 1 - 98050 Panarea - +39 090 983004
Salina
Salina has fertile lands, men cultivate vines and capers. Its small port of Santa Marina, the lively gateway to the island, lives to the rhythm of pretty shops and restaurants. The village of Malfa is quite lovely and home to a few charming hotels.
Hotel Signum
Restaurant
A charming hotel overlooking the sea. The restaurant serves family dishes whose recipes are handed down from generation to generation. A must try!
Hotel Signum - Via Scalo 15 - 98050 Malfa Salina - +39 090 984 4222
More information
Da Alfredo
Curiosity
You have to taste their homemade granite, one of the best in Sicily.
Da Alfredo - Via Vittorio Alfieri 11 - 98050 Lingua, Salina - +39 090 984 3075
Porto Bello
Restaurant
Located on the port, Porto Bello is the best option for lunch or dinner on Salina island.
Ristorante Porto Bello - Via Lungomare 2 – 98050 Salina - +39 090 984 3125
Syracuse
Syracuse will probably be one of the highlights of your yacht charter in Sicily. Baroque architecture, ancient ruings, beautiful gardens… The city has preserved its immense historical heritage. Do not miss the Arethuse fountain and the Ear of Denys, a cave with a very particular shape.
Regina Lucia
Restaurant
Mediterranean cuisine, excellent fresh fish, all in the enchanting setting of one of the most beautiful squares in Italy.
Ristorante Regina Lucia - Piazza Duomo 6 - 96100 Syracuse - +39 0931 22509
Porta Marina
Restaurant
Very good fish restaurant, lovely setting, excellent service and wide choice of wines.
Porta Marina - Via dei Candelai 35 – 96100 Syracuse - +39 0931 22553
Temple of Athena
Curiosity
Built in the 5th century the temple of Athena was successively transformed into a Byzantine church and a mosque. Today it is a cathedral called Duomo, which incorporates the original columns of the temple of Athena.
Temple of Athena - Piazza Minerva 6 - 96100 Syracuse
Necropolis of Pantalica
Curiosity
This UNESCO World Heritage Site has more than 5,000 tombs carved from the rock, exceptional vestiges dating back to the Greek and Roman eras.
Necropolis of Pantalica - 96010 Sortino
Taormina
Located high above the Mediterranean, Taormina is a glamorous town with beautiful views of Mt Etna. The city's medieveal streets are lined with high-end designer shops, trendy bars and restaurants. Taormina has some great historical sites and it's definitely worth spending some time ashore.
Principe Cerami
Restaurant
Michelin-starred restaurant offering refined Sicilian cuisine. A table on the panoramic terrace and the dinner looks even better.
San Domenico Palace - Piazza San Domenico di Guzman 5/59 - 98039 Taormina - +39 0942 613111
More information
Casa Niclodi
Restaurant
Fresh pasta, wood-baked pizza and seasonal antipasti. Relaxed atmosphere on a lovely terrace.
Casa Niclodi - Salita Alexander von Humboldt 2 - 98039 Taormina - +39 0942 628723
Il Barcaiolo
Restaurant
Hidden in the charming bay of Mazzarò, this restaurant serves excellent seafood.
Il Barcaiolo - Via Castelluccio 43 - Spiaggia Mazzaro, Taormina - +39 0942 625633
Bam Bar
Curiosity
A very lovely place in Taormina to try the local granita alla siciliana.
Bam Bar - Via di Giovanni 45 - 98039 Taormina - +39 0942 24355
La Giara
Restaurant
A festive place above a nightclub. Incredible setting, great food and cocktails. A trendy restaurant in Taormina.
La Giara - Vicolo Livia la Floresta 1 - 98039 Taormina - +39 0942 23360
Vulcano
Vulcano, named after Vulcan the Roman God of fire, is covered with volcanic activity: hot springs, fumeroles, bubbling seas, and milky-white mud baths that are known for therapeutic properties. The island's harsh and dark landscapes become softer as one reaches the coast.
Il Cappero
Restaurant
A fabulous Michelin-starred restaurant to indulge in. Perfect at sunset.
Therasia resort - 98050 Vulcanello - +39 090 985 2555
More information
Trattoria da Pina
Restaurant
Most honest seafood in the Aeolians! We love the stuffed squid. Very traditional, perfect for a simple lunch of fresh fish or pasta.
Trattoria da Pina – Gelso – 98050 Vulcano - +39 368 668 555
Gran Cratere
Curiosity
You can climb up to the smoking crater of Vulcano and enjoy an exceptional 360° view of Vulcano, Lipari and the whole archipelago. Please note that the volcano has an intense sulphurous smell.

Laghetto di Fanghi
Curiosity
If you are not afraid of strong smells, enjoy a mud bath before diving into the sea to be massaged by small natural bubbles.

Suggested tours and itineraries
view all
Selection of yachts available in SICILY & AEOLIANS
view all