Aeolian islands yacht charter
A yacht rental in the Aeolians is anything but ordinary. These beautiful volcanic islands offer some dramatic natural landscapes, an utterly unique architecture and the clearest waters in the Mediterranean. Each island has its very own individual charm to delight island-hoppers.
8-day tour
The Aeolian islands are a popular yacht charter destination for their dramatic seascapes and volcanic grounds – not the mention the local hospitality and delicious Sicilian cuisine. Classified as a UNESCO World Heritage Site, the archipelago has seven main islands which rise out of the sea and offer many opportunities for relaxation and adventure. The gorgeous cobalt blue waters provide idyllic spots for water-based activities while land explorers can hike volcanoes and wander around picturesque villages. A yacht rental in the Aeolian islands is the best way to explore this little piece of paradise and discover the delights of each island. Lipari, the largest, serves as a base to explore the surroundings. Vulcano and Stromboli will appeal to nature lovers. If you're looking for sophistication, head out to Panarea. Salina is famous for its wine production while Filicudi and Alicudi, quieter, are still very protected from tourism. Contact our specialists to start planning your Aeolian islands yacht charter and discover this incredibly beautiful and extremely varied archipelago.
Suggested itinerary
day
1
Catania - Taormina
Join your yacht in Catania for embarkation scheduled at 12:00pm. Meet your crew and settle in on board before leaving for Taormina. The yacht will drop anchor off the beach of Isola Bella for a late lunch at anchor. The spot is absolutely stunning with a tiny islet connected to the mainland by a strip of beach. Enjoy an afternoon of relaxation and water-based activities. Timing permitting you can visit a second anchorage in Baia di Mazzaro. In the evening take the cable car to explore Taormina, a beautiful city built high on the slopes of Mounte Tauro with panoramic views over Mediterranean. The city presents a distinctive architecture of the Belle Epoque and you will find many palaces as well as the famous Greek theatre. Dinner ashore. Night in port or at anchor.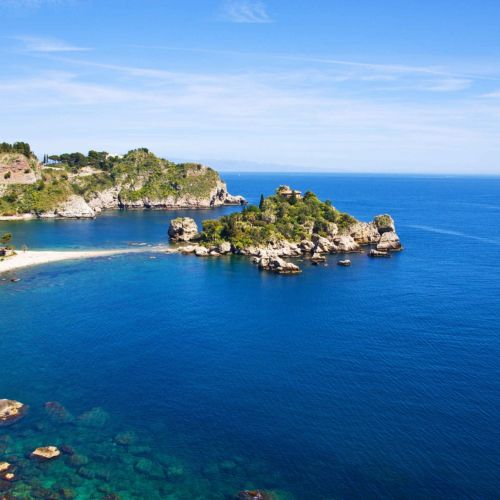 day
2
Taormina - Messina
After breakfast, cruise north along the coast. The province of Messina offers a beautiful natural environment with a variety of beaches. Back in the days, this part of Sicily already attracted many Roman nobles who made it their favourite place to vacation. Enjoy a leisurely cruise with stops for swimming. Lunch will be prepared by your Chef on board. You will arrive in Messina in the afternoon. Messina is the starting point for discovering the Aeolian Islands. The city is quite underrated and sits on a curved harbour. It has no particular charm but you can actually see a very beautiful cathedral. Dinner on board. Night at anchor.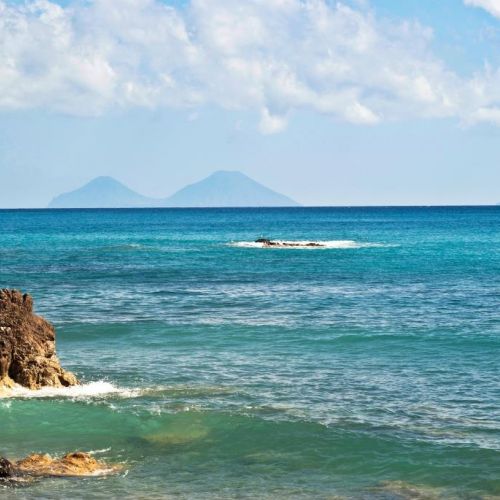 day
3
Messina - Lipari
An early morning cruise will take you to Vulcano. Your Captain will find a quiet anchorage so you can enjoy a swim and play with the toys. Some of the activities not to be missed in Vulcano include the mud baths and the grotto de Cavallo. Lunch on board. In the afternoon, head to Lipari, the largest of the Aeolian islands. Lipari has a busy marina with pastel-coloured houses. The rest of the island is typically Mediterranean with a rugged coastline, dense vegetation, cliffs and dreamy azure waters. Dinner ashore. Night at anchor.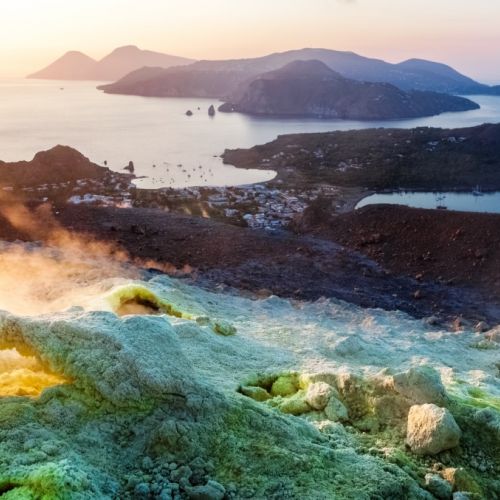 day
4
Lipari - Panarea
Leave Lipari after breakfast and sail to Panarea, the smallest island in the archipelago. Its natural beauty is absolutely breathtaking. Panarea is a lively island popular with many celebrities. It is the most exclusive island of the Aeolians. We recommend you split your day between water-based activities and on-land exploration. Panarea boasts a typical Aeolian architecture with gorgeous little houses. Lunch on board. Dinner ashore in one of the island's fabulous restaurants. The nightlife on the island is pretty animated if you wish to experience it! Night at anchor.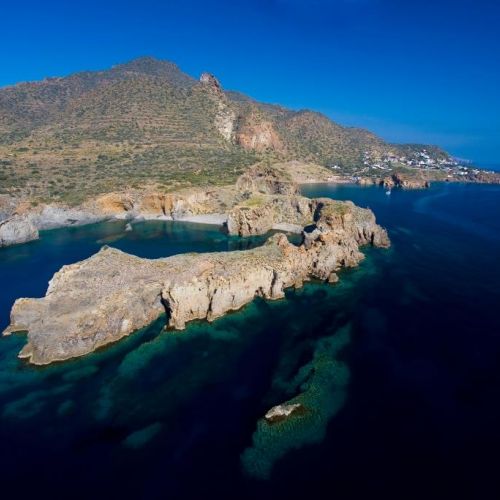 day
5
Panarea - Stromboli
Today you will visit the island of Stromboli known as the "lighthouse of the Mediterranean". Stromboli has an active volcano which has been in continuous activity for over 2000 years. If you are sporty and enjoy adventure, we suggest you take the hike up to the volcano. Your Chef will prepare a picnic for your lunch. In the afternoon return to the yacht and discover the famous black beaches. Dinner on board. Night at anchor in a bay with views over the volcano.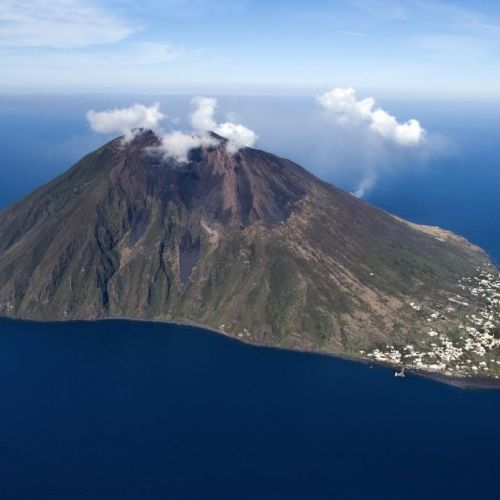 day
6
Stromboli - Salina
Enjoy a scenic cruise to Salina. The island offers a beautiful contrast to Stromboli with its lush green landscape and water springs. The morning is spent at anchor off the beach of Scario which is ideal for swimming and playing with the toys. Lunch on board. Your afternoon is dedicated to a wine tasting tour as Salina is famous for its wine production of "Malvasia", the local Aeolian wine. Return to the yacht for dinner. Night at anchor.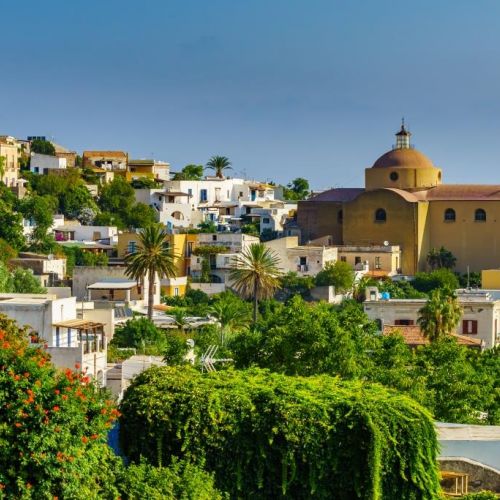 day
7
Salina - Cefalu
After breakfast set sail to Cefalu. The yacht will anchor for the day off the long golden sand beach. Enjoy a last day on board relaxing, swimming and taking advantage of the yacht's equipment. Lunch on board. In the afternoon you can either decide to stay on the yacht or to explore the small village of Cefalu. It is fully of pretty streets with lovely boutiques and restaurants overlooking the beach. The imposing Norman cathedral is a must-see. Dinner on board or ashore depending on your preferences. Night at anchor with the promontory and cathedral beautifully lit in the background!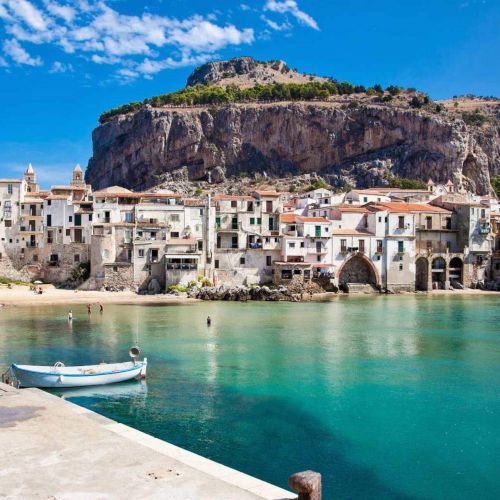 day
8
Cefalu - Palermo
Wake-up at anchor and enjoy a last refreshing swim. A farewell brunch will be served on board. Cruise to Palermo for disembarkation scheduled at 12:00pm.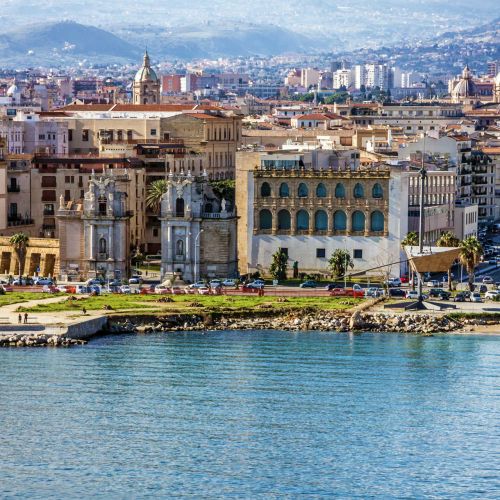 Selection of yachts available for this tour
view all
ENHANCE YOUR EXPERIENCE
Upgrade your yacht charter with extras when you book with us.
Restaurant booking
Catering options
Extra staff including private chefs
Jet-ski rendez-vous or any water toys activity
Cultural guided tours
Special celebration onboard
Transport services