The best Mediterranean cruise destinations for a yacht charter

What better place to rent a yacht than the Mediterranean? If the Mediterranean as a whole is already utterly beautiful with its coastal villages, historic sites and unique atmosphere, there are a number of yacht charter destinations to tick off your travel bucket list. The Mediterranean boasts indeed a wealth of stunning coastal destinations spread across its Western and Eastern corners, each with very different characteristics and possibilities. From quaint coastal towns to lively seaside resorts, rugged landscapes to dreamy white sand beaches, there is no other place in the world where you can experience such a great diversity of history, culture and scenery. In this post, our yacht charter specialists look at the best Mediterranean cruise destinations for a yacht charter. Our yacht charter team will help you select the one that is just right for you but in the meantime, you might want to update your summer travel bucket list!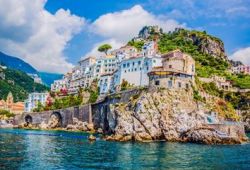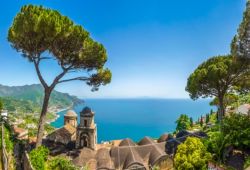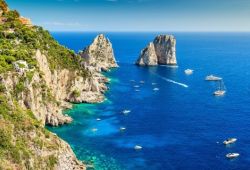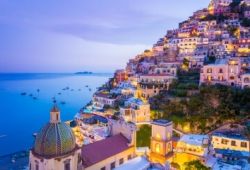 Amalfi Coast
With just 25 kilometres of coastline, the Amalfi Coast is a concentrated cruising area and one of the most spectacular regions in Italy. The main sites of interest are located a few nautical miles from each other, which will allow you to fully enjoy the "dolce vita": a stroll ashore, a visit to sumptuous villas, shopping and of course
a taste of the local cuisine
. Characterized by a steep coastline, azure waters and charming colourful villages built on the cliffside, the Amalfi Coast is a highly popular destination for a yacht charter in the Mediterranean. A yacht charter on the Amalfi Coast will also allow you to discover Capri, one of the most popular Mediterranean islands in summer. You can also check out our article abour the
top things to do in Capri
. Yacht rentals on the Amalfi Coast generally start from Naples. To explore the region in its full scope, we recommend a
week Amalfi Coast yacht charter itinerary
.
Browse our destination guide for more information about an
Amalfi Coast yacht charter
.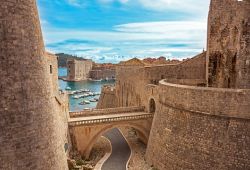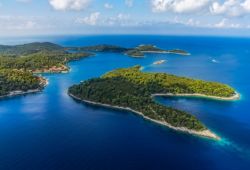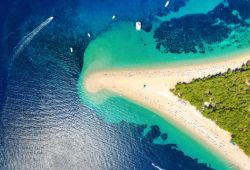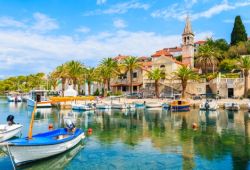 Croatia
In recent years, Croatia has become one of the most popular cruising destinations in the Mediterranean. Despite this tourist boom, your yacht charter in Croatia will allow you to discover peaceful islands where nature reigns supreme. With family or friends, renting a yacht is the best way to explore Croatia as you will be able to sail from one island to another, at your own pace, to discover this fascinating region. Your yacht rental in Croatia will also allow you to explore some beautiful cities such as Dubrovnik or Trogir. Dubrovnik, known as the "museum city" and a
UNESCO
World Heritage Site, deserves a thorough visit for its many spectacular sites - starting with the old fortified city. Many take advantage of their yacht charter in Croatia to get a glimpse of
Montenegro
by embarking or disembarking in the beautiful Kotor Bay.
Browse our destination guide for more information about a
Croatia yacht charter
.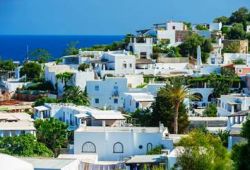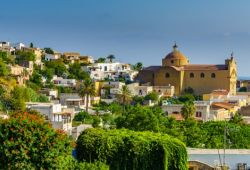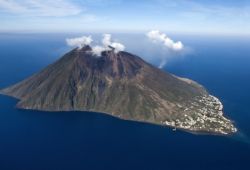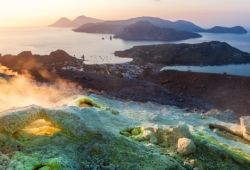 Aeolian Islands
Located a few miles north from Sicily, the UNESCO-listed archipelago of the Aeolian Islands is a true Mediterranean paradise. The volcanic landscapes, cobalt-blue waters, black sand beaches and lively ports attract yacht charterers to the Aeolian Islands where nature and history combine. Their geographic proximity is ideal for island-hopping. Lipari, Salina and Panarea are quite dynamic while the islands of Filicudi and Alicudi are much quieter. There is a place for every taste and the Aeolian Islands offer a number of unusual shore excursions including hot springs, mud baths and the observation of the Stromboli volcanic eruptions. Snorkeling is also one of the best in the Mediterranean and so is hiking. Adventure awaits during your yacht charter in the Aeolian Islands!
Browse our destination guide f
or more information about an
Aeolian Islands yacht charter
.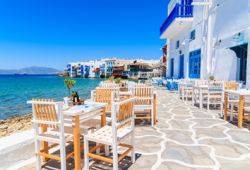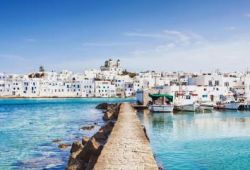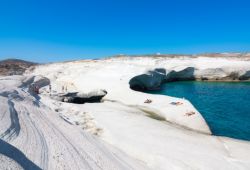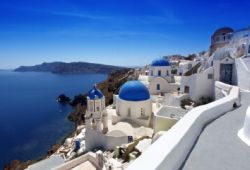 Cyclades
Greece maintains all its tourist attractiveness thanks to its enchanting islands where whitewashed villages contrast with azure waters. The number of
islands
is impressive and you could sail in Greece for weeks or even months. However, if there is one Mediterranean archipelago to put on your bucket list, it is indeed the Cyclades, which includes the iconic Mykonos and
Santorini
. The islands are of divine beauty and the atmosphere is sophisticated with excellent beach clubs and restaurants. Don't miss a trip ashore and especially to Oia on the island of Santorini. Whether you wish to soak up the traditional Greek village atmosphere, make the most of
water-based activities
, sample local delicacies and wines or even take a hike up a volcano, a Cyclades yacht rental will not disappoint.
B
rowse our
destination
guide f
or more information about a
Greece yacht charter in the Cyclades
.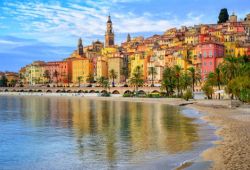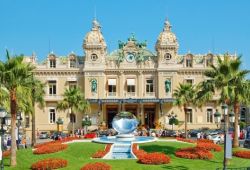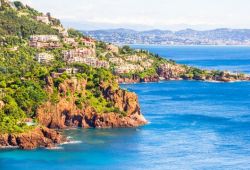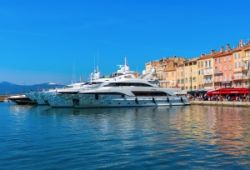 French Riviera
Finally, the French Riviera must absolutely be included on your bucket list. For many years, the south of France has led the ranking of the best Mediterranean destinations for yacht charter. It is on the French Riviera that you will find the most vibrant seaside resorts in the Mediterranean including
Cannes
,
St Tropez
and
Monaco
. You will also find unspoilt landscapes such as the islands of
Porquerolles
or the Esterel massif. When renting a yacht on the French Riviera, there are many exciting activities to enjoy: water sports, cultural discoveries, gourmet tastings, shopping,
nightlife
... The French Riviera is an ideal destination for both day and week yacht rentals. Your yacht charter planner will provide you with a fully personalised cruising itinerary according to your wishes and the duration of your holiday.
B
rowse our
destination guide
f
or more information about a
French Riviera yacht charter
.
Ready to plan your next Mediterranean yacht rental adventure? Contact our team of yacht charter planners with your requirements to receive a custom proposal.