The best Provence rosé wines to drink during your French Riviera yacht rental

In this post, we share with you our best Provence rosé wines to drink during a yachting vacation in the south of France. The summer is fast approaching and so is the rosé season that goes with blue skies and sunny days. And yes, there's nothing like a glass of rosé in the sun to celebrate a beautiful day. Are you planning a French Riviera yacht charter this summer? Great news! Provence is home to the world's best rosé wines. Over its vast territory, Provence has land with very different geological characteristics. This has a direct impact on the vine and the variety of Provence rosé wines is quite impressive. Some have a fresh, refreshing character, with fruity notes, while others attract by their strong character. Your French Riviera yacht rental is approaching... Impossible to set out to sea without some good bottles of rosé. Here are our favourites...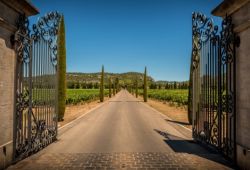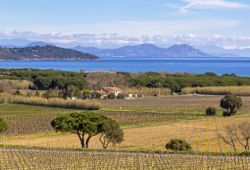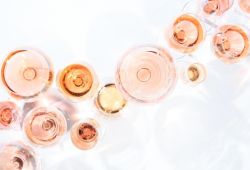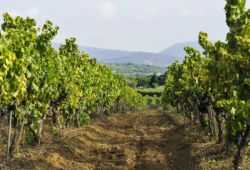 Château d'Esclans, Whispering Angel
Located on the hills of Fréjus, the Château d'Esclans estate offers an elegant, fresh and fruity wine for the pleasure of rosé enthusiasts. With its pretty pale colour, this rosé has a lot of finesse and delicacy. The nose reveals subtle notes of citrus and red fruits. The palate is round with a nice acidity that gives the wine structure and depth. The grape varieties used in production are Grenache, Cinsault, Syrah, Carignan and Vermentino. A must for the aperitif and summer meals!

Miraval, Côtes de Provence
Famous throughout the world, the iconic cuvée of Angelina Jolie and Brad Pitt is first and foremost a great success. Full of freshness and vivacity, this rosé opens out on notes of red fruits and white flowers. Its minerality is characteristic of the Côtes de Provence and offers a refreshing, almost saline character. It has a beautiful length in the mouth with persistent aromas. This rosé wine can be enjoyed with delicious salads or grilled meat. Highly instagrammable, the Miraval is a must for your French Riviera yacht charter!

Château La Coste, Vin de Provence
Renowned for its excellence in winemaking, Château La Coste is a superb estate that also offers a contemporary art centre, a hotel and a gourmet restaurant. It is an utterly charming place for a relaxing getaway in Provence. As for the rosé, this beautiful blend of grenache and syrah can be enjoyed as an aperitif as well as with a delicious Mediterranean meal. The nose reveals notes of white fruits, particularly peach and pear. In the mouth, the wine is rich and round with a very fresh finish. Its minerality and finesse of expression make it a truly remarkable wine.

Domaine de La Croix, Irrésistible
Located on the St Tropez peninsula, the Domaine de La Croix benefits from optimal conditions for cultivating the vines. Irrésistible is a fresh and light wine with a pale pink colour. The nose presents mouth-watering notes of red fruits and peach with an excellent mineral structure. In the mouth, the rosé is round, with good balance and gives way to a beautiful aromatic bouquet. This smooth and flavoursome wine is ideal as an aperitif or at lunch with a salad.

Minuty, M
Probably the most popular rosé on the Côte d'Azur, the M de Minuty has nothing left to prove! This rosé wine gives the beautiful part to the fruit with notes of peach and candied orange thanks to the aromatic harmony of grenache and cinsault. On the palate, its roundness and freshness are extremely pleasant. Since 1955, Minuty has been a Cru Classé des Côtes de Provence and has been offering wines of consistent quality. The estate's vines, located in the heart of the St Tropez peninsula, enjoy a temperate Mediterranean climate conducive to the freshness and intensity of the aromas.

Château Sainte-Marguerite, Symphonie
Ideally located on the coast, Château Sainte-Marguerite benefits from exceptional climatic conditions and a soil of great richness. With its cuvée Symphonie, Château Sainte-Marguerite has created a grand gourmet rosé. Composed of 90% Grenache and 10% Cinsault, this top-of-the-range rosé will surprise you with its powerful fruitiness, character and finesse. The nose is delicate and floral with notes of passion fruit and white flowers. The tasting will leave you with a touch of acidity with aromas of peach and citrus fruits. This superb rosé wine will be enjoyed with a Mediterranean cuisine of character as well as with seafood and shellfish. A must for the wine cellar on your charter yacht...

Château Sainte-Roseline, Lampe de Méduse
Lampe de Méduse is a historic cuvée from the Château Sainte-Roseline estate. Created in 1950 by Baroness Rasque de Laval, the cuvée was named Lampe de Méduse in reference to the Order of the Knights of Medusa, the Confrérie des Vins de Provence. This rosé, with its complex but perfectly mastered blend, is very expressive with a subtle balance of power and finesse. The nose seduces with its freshness and delicacy with notes of citrus fruit, strawberry and exotic fruits. On tasting, Lampe de Méduse has a beautiful structure and a lot of roundness. On board your charter yacht, this rosé will go wonderfully with salads, meat or grilled fish.

Château Peyrassol, Côtes de Provence
The rosé wine of Château Peyrassol brings together all the freshness, delicacy and finesse of the great rosé wines of Provence. This delicate wine is produced from the oldest vines on the estate, which deliver concentrated grapes and an aromatic expression marked by a beautiful terroir identity. The nose is subtle with notes of citrus fruit but also peach and apricot. Floral notes come through on tasting. This wine is ideal to be served with fish whether in tartar, carpaccio or grilled. Château Peyrassol rosé can also be enjoyed with desserts.

Ultimate Provence, UP
The Ultimate Provence estate is located at the foot of the Massif des Maures, close to the Gulf of St Tropez. The vineyard extends in the heart of a wild and wooded environment. This rosé wine offers a palette of intense aromas with notes of lemon, exotic fruits and flowers. Upon tasting, you will be pleasantly surprised by the freshness of this rosé and its spicy accents. Cuvée UP is an ideal match for grilled meats but can also be enjoyed with Asian cuisine.
We hope that this post has given you a good overview of the rosé wine of Provence. Our yacht charter planners are at your disposal for the organisation of your next French Riviera yacht charter and will be able to assist you in
filling in your preference questionnaire
.