Top 5 reasons to charter a yacht for your honeymoon

A Mediterranean yacht charter is the perfect vacation for your honeymoon. We take into consideration all of your requirements to create your perfect romantic honeymoon yacht rental and ensure you enjoy every bit of it! All you have to do is kick back, relax and create lifetime memories. Still hesitating? Head below for our top 5 reasons to choose a yacht charter for your honeymoon.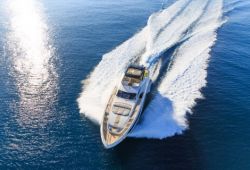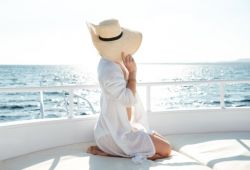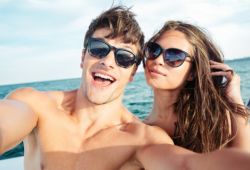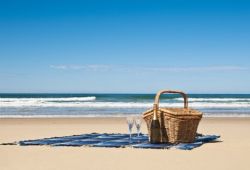 Ultimate privacy and comfort
Most of the charter yachts we offer feature luxurious private accommodation with a master stateroom and its en-suite bathroom. Enjoy all the amenities of your yacht in total privacy whether it be the forward sunbathing area, the sun deck or the beach club. Your crew will always be discreet unless you open up for interaction and entertainment.
service of a dedicated crew
Enjoy the service of your attentive professional crew who will go the extra mile to make your honeymoon yacht charter a real blast! Prior to your embarkation, your yacht charter planner will be in touch to learn about your food and drinks preferences as well as any particular requests. Rest assured that your private Chef will treat you to delicious dishes while you're onboard. The crew can also arrange some special events for you such as a romantic picnic on the beach or a sunset dinner.
Activities to keep you busy
From snorkelling crystalline waters to trying the last water toys, sipping your Chef cocktails, visiting cultural monuments or simply soaking up the sun, there's plenty of things to do on a Mediterranean honeymoon yacht rental. Whether you are looking for romantic activities, thrills or adventure, your Captain and yacht charter planner will suggest the best activities for you and your loved one.
SPECIALISTS TO RELY ON
Just say what you're in the mood for and we'll make the arrangements for you. Whether it's a restaurant booking or an inland activity, you can rely on your yacht charter planner and your Captain. With an extensive in-depth local knowledge and cruising experience, your Captain will know the perfect place to dine, swim, snorkel, drink, shop and more. All you have to do is ask!
Travelling without packing
Spend the night in Capri and wake up in Positano. A yacht rental offers the possibility to include several destinations into one vacation without the hassles of packing and unpacking. There are many options and your yacht charter planner will advise you on the best Mediterranean itinerary for your honeymoon yacht rental.
The Mediterranean is a gold mine of unique destinations for a honeymoon yacht rental. Browse our guides of
Mediterranean yacht charter destinations
for some inspiration and contact us to start planning your memorable honeymoon yacht vacation.