Iconic French Riviera movie locations to explore during your next yacht charter

Film directors love shooting in the Mediterranean - and it's no wonder... the results are visually incredible: breathtaking views, turquoise waters, sandy beaches, rugged coasts, charming villages... the perfect backdrop for any film!

In this blog post, our team look back at 4 emblematic film productions with French Riviera movie locations that you can visit during your next south of France yacht rental.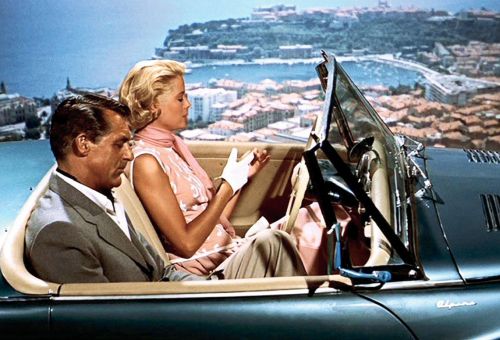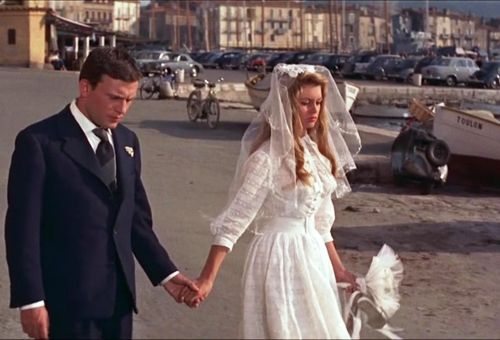 To Catch a Thief
Alfred Hitchcock, 1955
Hitchcock had already chosen to shoot on the French Riviera for his movies Easy Virtue and Rebecca.
To Catch a Thief
once again highlights the turquoise waters and plunging coastline of the south of France. The film tells the adventures of John Robie (Cary Grand), a retired cat burglar who falls under the spell of Francie (Grace Kelly), a socialite from the Côte d'Azur. In addition to a series of robberies that will allow Robie to clear his name, the film showcases the landscapes of the French Riviera, including a stunning picnic scene, the Hotel Carlton in
Cannes
, the flower market in Nice old town and a panoramic drive on the coast road between Nice and
Monaco
. Enough to whet your excitement for your next south of France yacht charter!
And God Created Woman
Roger Vadim, 1956
If there is indeed a female figure to embody the French Riviera, it is certainly Brigitte Bardot who became famous with this sexual melodrama. Considered scandalous when it came out, the film depicts the story of Juliette, an 18-year-old woman of dreadful beauty, who attracts nothing but lust and whose unbridled appetite for pleasure shakes the town of St Tropez. With this movie, Vadim reveals the charms of the small coastal town of
St Tropez
, which will then become a landmark for jet-setters and filmmakers alike. Today, St Tropez has retained all its charm and remains a prime destination for a yacht rental in the south of France.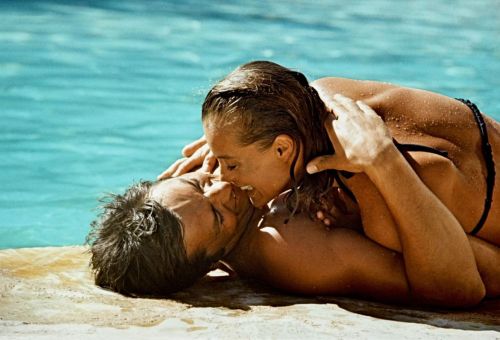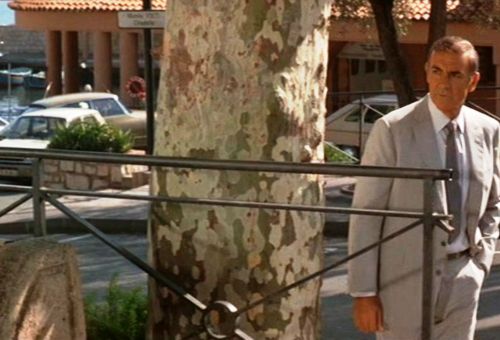 The Swimming Pool
Jacques Deray, 1969
The film stars Alain Delon and Romy Schneider as Marianne and Jean-Paul, a loving couple who are spending a holiday in a magnificent villa near St Tropez on the French Riviera. Marianne invites her former lover, Harry and his daughter Penelope to spend a few days at the villa. Many tensions arise between the occupants of the villa and in particular when Jean-Paul seduces the young Penelope. Filmed under the scorching sun of St Tropez, this film brings together the most glamorous couple of the French film industry: Romy Schneider and Alain Delon.
Never Say Never Again
IRVIN KERSHNER, 1983
The legendary James Bond saga has been shot many times on the French Riviera. In Never Say Never Again, Kershner celebrates the south of France and supports Sean Connery's natural elegance. When watching the movie, you can easily spot Antibes and its Fort Carré, the magnificent views over Villefranche-sur-mer (a must-see if you rent a yacht from Monaco) or the stunning Villa Ephrussi de Rotschild located in Saint-Jean-Cap-Ferrat. Again a must-see for a French Riviera yacht rental.
Not an actor nor a filmmaker? Nothing to worry about… The French Riviera can still be the perfect setting for your next south of France yacht charter adventure! Think about your cast, preferred dates for charter and contact us today to start planning your French Riviera yacht rental. We doubt it but if you need a little more convincing, check out our French Riviera yacht charter destination page.
Photo credit: Paramount Pictures / Roger Vadim / Philippe Le Tellier / MGM