St Tropez yacht charter guide

A St Tropez yacht charter will delight all guests looking for picturesque charm, beautiful beaches, luxury shopping, culinary experience, glamorous lifestyle and animated nightlife. Once a fishing village, St Tropez was brought in the spotlight in the 1950s. Since then, the village has turned into a glamourous seaside resort developing a vibrant energy. Today, it still lives up to its reputation as THE French Riviera summer playground for the international jet set. Despite its growing popularity and behind the bling, St Tropez has retained a true authenticity with its charming Provencal old town and its small port where sailboats and fishing boats rub hulls with luxury superyachts. Read through our yacht charter planners' recommendations for inspiration on what to do and see during a St Tropez yacht charter. Here is everything you need to know about this legendary destination!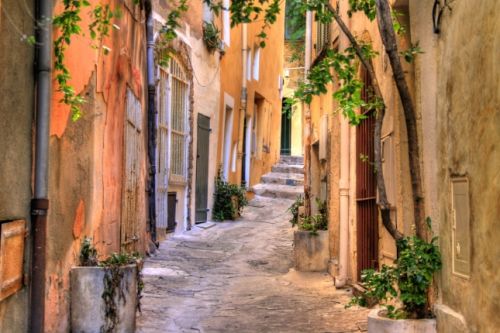 Explore the old town
The old town is the most scenic area in the village. With its cobblestoned streets, quaint pastel-coloured buildings, charming shops and lively cafés, St Tropez has retained a true Provençal feel and understated charm. Don't miss Notre Dame de l'Assomption, a beautiful baroque church and an iconic landmark in St Tropez. The Chapelle Sainte-Anne is also very lovely with its hilltop location and stunning views – for the fans, this is where Mick Jagger married Bianca in 1971. Our favourite area is the old fishing district of "La Ponche".
Shop until you drop
St Tropez offers some of the best shopping on the French Riviera. Concentrate on the triangle between Place des Lices, Rue Allard and Rue Gambetta. You will find all luxury designers from Louis Vuitton to Emilio Pucci, Hermès, Celine, Lanvin and Diane von Furstenberg. Don't miss the Dior boutique and the adjacent Dior des Lices café nestled in a beautiful garden. Chanel pop-up boutique located in a 19th century villa is also a must. If you are interested in shopping local French fashion, we highly recommend Eres for swimwear, Vanessa Bruno for womenswear etc Bla Bla is a cool shop with an interesting selection of designers. Marinette is the place to go for all home tableware and decoration. The local market takes place on the Place des Lices every Tuesday and Saturday in the morning. This is your chance to get a glimpse of the local life and buy typical products as well as souvenirs – there is an array of stock from food to fashion, arts & crafts, French linen and antiques.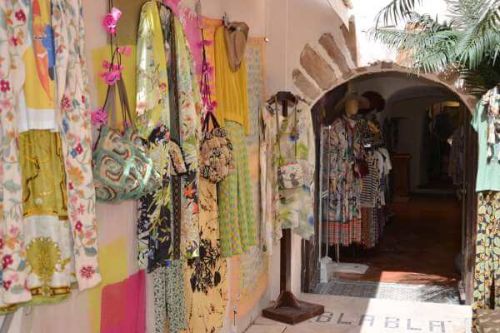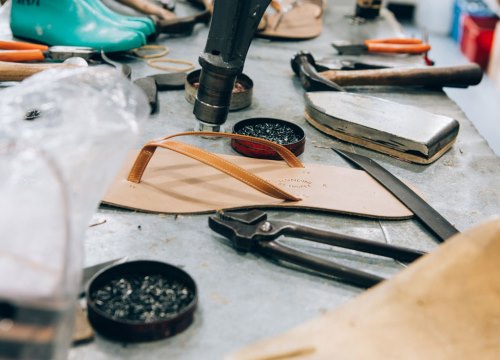 Buy handmade sandals
St Tropez has its very own fashion expertise: The iconic Tropézienne sandals. For over 90 years, the Rondini family has been creating custom-made sandals. Their shop is located on Rue Clémenceau. A pair starts at around EUR 120. Rondini sandals can only be purchased in St Tropez. K Jacques is the other great name in the sandal-making business. Choose your own leather and materials to get a customized pair of traditional Tropézienne sandals! This is the ideal fashion souvenir for fashionistas during their yacht rental in St Tropez.
Lunch on the beach
St Tropez is home to world-famous Pampelonne, a beautiful beach of white sand and turquoise waters that spreads over 5km. Pampelonne boasts some of the best
Mediterranean beach clubs
. It is the ideal spot to anchor your charter yacht and go ashore for lunch. If
Pampelonne beach clubs
are all stylish and lively, they differ in atmosphere and food options, your charter planner will recommend the ones suited to your tastes. From the uber festive Nikki Beach to the maxi swanky Byblos Beach, Bagatelle St Tropez and iconic Club 55, there is a beach club to please every taste! Just remember… hedonism is the rule! An absolute essential stopover during your private yacht charter in St Tropez.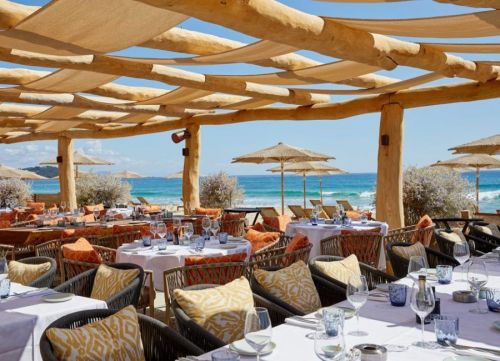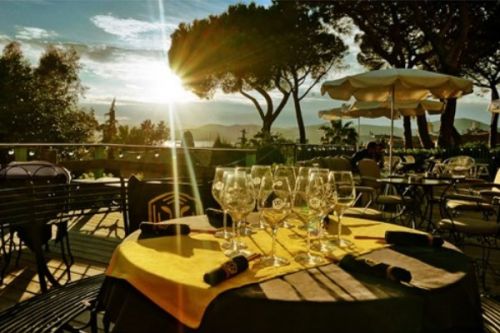 Sip cocktails with a view
St Tropez has some well-hidden corners of paradise. Among them, the gorgeous terrace of Hotel Ermitage, a stunning villa dating back from the 19th century that has been transformed into a boutique hotel. Pre-dinner sunset drinks there are just amazing and this is probably the best view St Tropez has to offer. The terrace offers a dreamy panorama over the village and the Mediterranean. The menu has some exciting signature cocktails and Asian treats.
Enjoy great dining
There is a myriad of restaurants in St Tropez. If you fancy people-watching, head to the old port. Dinner at La Petite Plage is fabulous. If you prefer a more authentic and peaceful experience, we would definitely recommend La Ponche. Auberge des Maures is another lovely address to enjoy typical Provence cuisine. St Tropez has also a gorgeous selection of international restaurants and we particularly enjoy Banh Hoi for Asian cuisine and Salama for Morrocan delicacies. For a lifetime dining experience, book a table at the 3 Michelin stars La Résidence de la Pinède and try the delicious cuisine of the very talented French Chef Arnaud Donckele.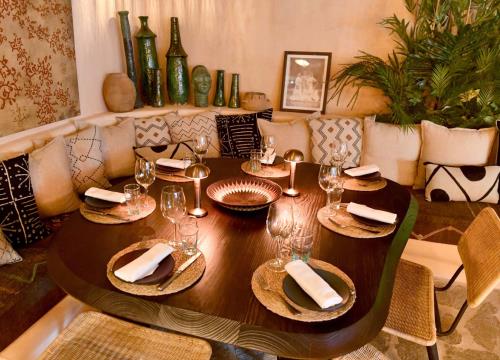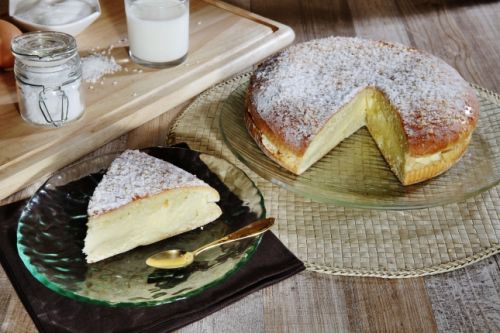 Try the local dessert
While you are in St Tropez you must try the local dessert: Tarte Tropézienne. It is some sort of brioche stuffed with vanilla cream. It is also available with raspberry or strawberry. For those who prefer a good ice cream, we strongly recommend Barbarac on the port.
Party all night
With its extravagant night clubs, St Tropez is definitely the place to enjoy a wild night out when cruising the French Riviera. We particularly recommend dancing at Les Caves du Roy, part of the
Byblos Hotel
. Before making your way to the club, don't miss having a drink by the pool. Other celebrated nightspots include the VIP Room and Gaïo. If you like to dine in a party atmosphere, book a table at L'Opéra located on the port and which has performers dancing on tables and champagne pouring.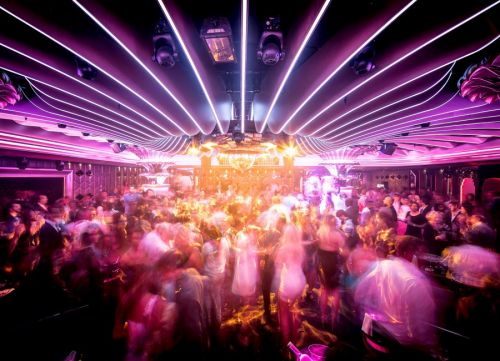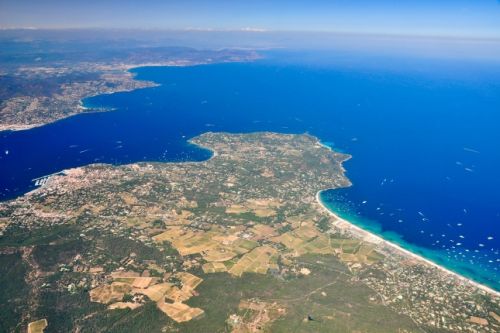 Charter a yacht
If you have not yet booked your luxury
St Tropez yacht charter
, don't wait any longer! Experiencing St Tropez from the sea is truly memorable. During your St Tropez yacht rental, you will be drawn to town but also to the
beach of Pampelonne
. Arriving by boat for lunch in a beach club is part of the St Tropez experience! If you charter a yacht in the St Tropez area, don't miss nearby Cap Taillat which is a lot wilder and an amazing spot for an afternoon at anchor. Obviously if you want to be in the middle of the craziness and glitz, head out in July or August. But remember that June and September also offer nice weather and less crowds. It is an ideal stopover during a French Riviera cruise. If you're interested in a daily rental, please get in touch as we offer different tours for a St Tropez yacht day charter.
Walk around the port
The bustling port is the focal point in St Tropez and one of the most popular attractions. Lined with busy restaurants, cafés and shops, the port of St Tropez is one of the most famous marinas in the world. With its red façade, Café Sénéquier is the place to go for a drink on the port and for people watching.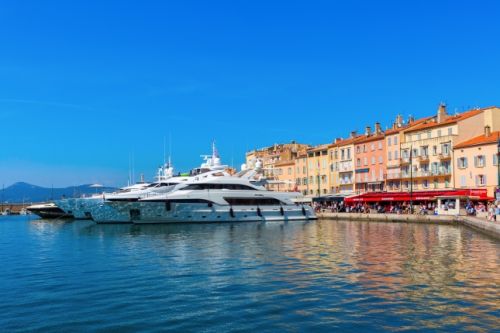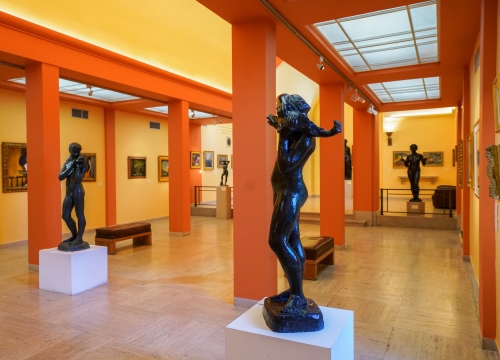 Have a culture break
St Tropez has a number of interesting museums. The most popular is the
Musée de L'Annonciade
located in a chapel on the port and which boasts artworks from renowned French artists such as Matisse, Bonnard, Signac and Marquet. Another captivating museum is the Musée d'histoire maritime situated in the 17
th
century citadel. This is the place to learn about St Tropez maritime history and to admire spectacular views over the Mediterranean! There is also a number of independent art galleries and studios. Our favourites include Galerie des Lices, Galerie Henri Sié and Stefan Szczesny's studio.
There are plenty of things to do and see during a St Tropez yacht charter. Guests looking for a glamorous yachting vacation with champagne sprays or those looking for a more relaxed yachting holiday, St Tropez has something for everyone! Talamare has hundreds of luxury yachts available for a St Tropez yacht rental so get in touch with our yacht charter specialists! They will recommend the best yachts and crew based on your requirements.
Photo credit: Blabla St-Tropez / Atelier Rondini / Groupe Floirat / Hôtel Ermitage / Restaurant Salama / Les Caves du Roy Byblos / saint-tropez.fr Musée de l'Annonciade