Italy yacht charter: our guide for the perfect Cinque Terre boat rental

The Cinque Terre offers one of the most iconic coastal landscapes in the Mediterranean. Characterized by its pastel-coloured villages, rugged coastline and terraced agriculture, the region offers breathtaking panoramas and is ideal for exploration by sea – and as such, a superb destination for a yacht rental holiday! Here are our recommendations for a successful yacht charter experience in the Cinque Terre. Want to tick a Cinque Terre yacht rental off your bucket list? Contact our yacht specialists to start planning your holiday.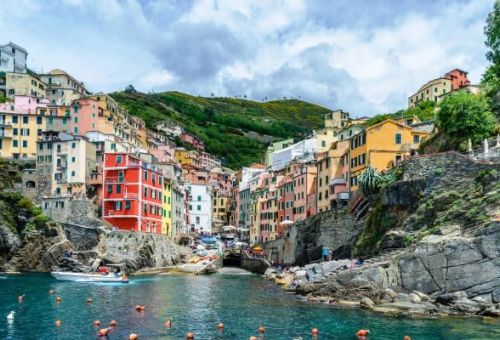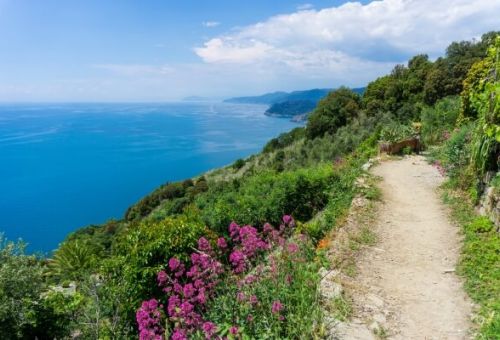 Explore the five villages
The Cinque Terre consists of five tiny villages, namely Monterosso, Vernazza, Corniglia, Manarola and Riomaggiore. If the villages compete with one another in terms of beauty with their pastel colours and their dramatic cliffside setting, each village has its own unique character. It is therefore worth spending time ashore in each village to soak up the different atmospheres.
Hike the Cinque Terre trails
Hiking is one of the most popular activities in the Cinque Terre. There are dozens of coastal paths that wind between the villages. And there are trails for all levels, from beginner to advanced hikers. During your hike, you will walk through vineyards and olive groves and you will be able to admire superb views of the villages and the Mediterranean. These are all good reasons to put on your most comfortable trainers! The stretch between Corniglia and Vernazza is one of the prettiest sections of the coastal path.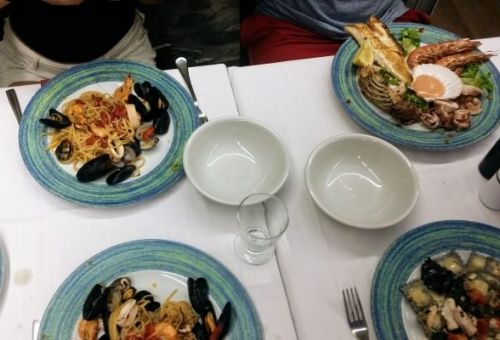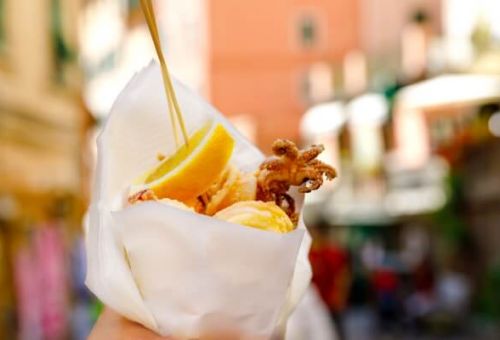 Enjoy the local cuisine
Italy is famous for the flavours of its cuisine so take advantage of your yacht charter in the Cinque Terre to try the local cuisine. If the area is particularly famous for fish and seafood, don't forget to try some good pesto pasta. Fresh anchovies are also a must! You can't really go wrong with your choice of restaurants but some of our favourite spots are Trattoria dal Billy in Manorola, Miky in Monterosso and Il Gambero Rosso in Vernazza.
Have fried seafood
As you stroll through the village of Riomaggiore, you will notice that many people hold a paper cone of deep-fried food in their hands. It is indeed a speciality of this charming fisherman's village: fried seafood. Squids, shrimps, anchovies, cod... There is something for everyone! If you want to have a taste, we particularly recommend Il Pescato Cucinato.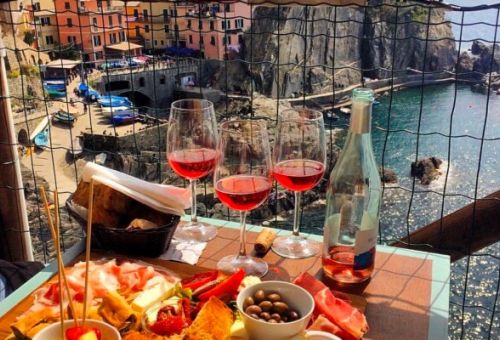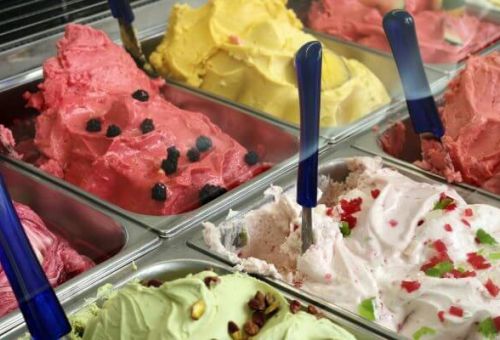 Try cocktail at Nessun Dorma
This address is absolutely legendary and offers the most beautiful views in the village of Manarola. It is the ideal place to sip a cocktail at the end of the day, have a glass of local wine or taste the house's bruschettas - the cheese platter is just as delicious. A must-do when renting a yacht in the Cinque Terre.
Indulge in ice cream
You will long remember the ice cream from Alberto Gelateria. It is the ideal address for a yummy break. Creamy texture, delicate taste and an original choice of flavours such as honey ice cream (produced in the village itself!) or basil ice cream... all contribute to a real moment of delicacy and will give you enough energy to explore the winding alleys of the village of Corniglia.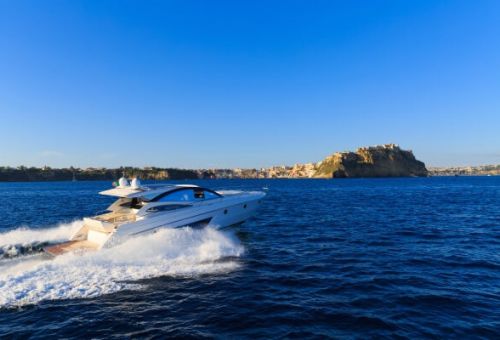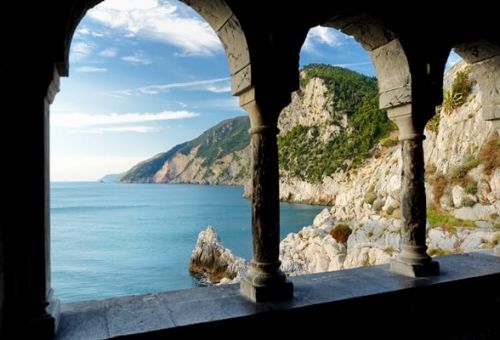 Rent a yacht in Cinque Terre
Renting a yacht is truly one of the things to do in the Cinque Terre. It's definitely the best way to enjoy spectacular views and capture the unique beauty of this coastal region. We have a great selection of crewed yachts available for a day charter as well as for longer cruises. We can also suggest that you combine the discovery of the Cinque Terre with the exploration of Portofino. Contact our team of yacht charter specialists for more information about a Cinque Terre boat rental.
Spend a day in Portovenere
At the southern end of the Cinque Terre lies the charming village of Portovenere. Often overlooked by tourists, the ancient medieval town is nevertheless classified as a UNESCO World Heritage Site - in the same way as the Cinque Terre National Park - and abounds in outstanding sites. Don't miss the church of San Pietro, nestled on a rocky promontory, which offers a real postcard setting. The old town is absolutely charming with its narrow streets, trattorias and other local craft shops.
Interested in a Cinque Terre yacht rental? Check out our
Italian Riviera yacht charter destination
page to get more information about this stunning location and contact our yacht charter experts to start planning your yachting holiday in Italy. We are very much looking forward to hearing from you.
Photo credit: Nessun Dorma Cinque Terre