Why a yacht charter vacation is the best holiday you can have?

Simply imagine you and your loved ones on a yacht charter vacation... Imagine waking up every morning in a different location with stunning views over the Mediterranean, your boat anchored off a beautiful cove. You come out on deck, no other people in sight but friends and family, you are served a delicious breakfast prepared by your very own Chef. Meanwhile, your crew prepares the navigation and activities of the day: water sports and inhabited island exploration. While luxury hotels can be tremendously exciting, charter yachts are just much better in many ways. A yacht rental vacation offers the ultimate combination of luxury, flexibility and service. Here are 5 good reasons to consider luxury yacht charter vacations for your next travel.
Experience ultimate privacy
Privacy is probably one of the best aspects of yacht charter holidays. No need to fight for a sunchair, to wait for a delicious cocktail, to share a jacuzzi, to bump into strangers… On a boat, you'll have the whole thing to yourself and your guests whether it be your family or friends. A yacht offers plenty of space for you and your guests to spread out, relax or entertain. With the fantastic amenities of a charter yacht, no doubt everyone will be entertained!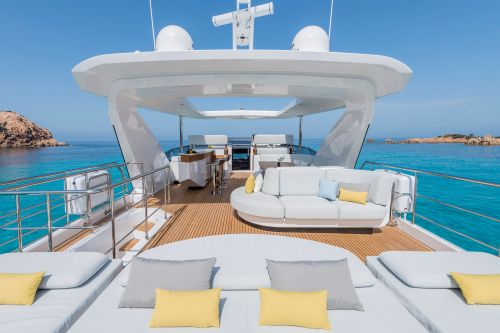 Embrace flexibility
Private yacht charter vacations offer maximum flexibility. Whether you prefer to sunbathe on the sundeck, jump in the sea for a swim, snorkel, play with the water toys, explore the surroundings, anchor in a cove or step ashore for a walk or some shopping, yacht charter holidays allow you to steer your own course. Exploring remote coves, discovering the Mediterranean hotpots or a bit of both, it's up to you to decide! Crewed charter yacht vacations give you the opportunity to make the most of each moment. You're loving this snorkelling spot? No rush, the Captain won't weigh anchor without you. Want to spend more time ashore? No probs, the boat's tender will pick you up whenever you're ready. Any activity can be postponed. It's your vacation, your yacht, your program.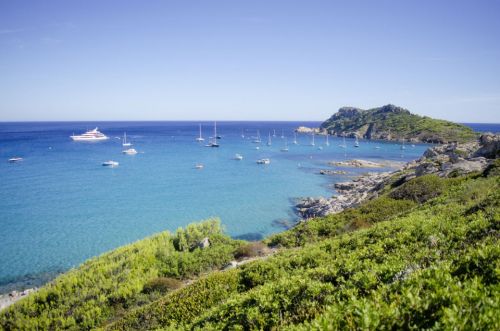 Explore different destinations
Your Mediterranean charter yacht vacations will enable you to experience multiple locations without the hassle of packing your suitcase and unpacking each time you relocate. It will also give you the opportunity to visit some untouched islands that are only reachable by boat. All you have to do is to lie back, enjoy the sun and relax while your Captain takes you to the next dream anchorage. If you don't want to sail during the day, you could ask your Captain to make an overnight cruise so you wake up in a different location just on time for your breakfast (or morning swim!).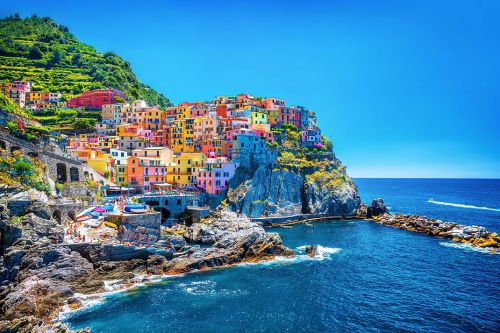 Enjoy the service of a dedicated crew
If hotel staff are extremely well-trained, you're just one client among hundreds. During your yacht charter holidays, you'll enjoy the professional service of a dedicated crew who will always be on hand to assist. The service of a private Chef is particularly great (some Chefs have worked in some of the world's greatest restaurants). The yacht Chef is briefed about your food preferences (and eventual allergies/diets) prior to your embarkation and will then prepare delicious meals for you to enjoy during your yacht rental vacation.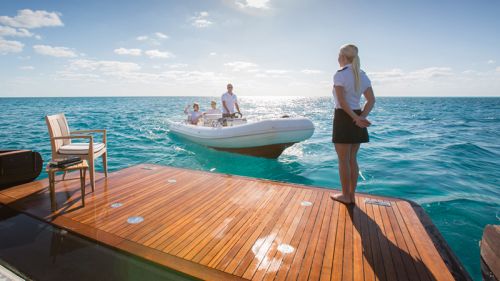 Leave organisation to experts
Just relax, enjoy dream scenery and the company of your guests, create memories and rely on the local expertise of your Captain and the assistance of your charter planner. From the choice of the perfect anchorage to the port berth booking, activity planning or the restaurant recommendation, they will work together to make your experience as memorable as it can be.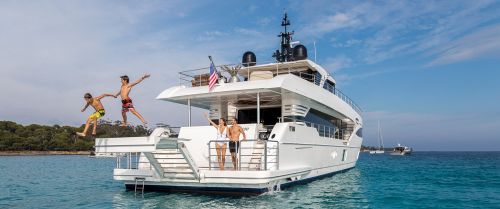 Ready to experience memorable yacht charter holidays? Browse our selection of luxury boats and our cruising destination guides to get inspiration for your next yachting break in the Mediterranean. Talamare offers a curated selection of motor and sailing vessels as well as
catamaran
in various locations including the south of France, Croatia, Greece, Italy and the Balearic islands. It's all very exciting and we are looking forward to receiving your enquiry.
Photo credit: Sunseeker Yachts / Azimut Yachts / N & J Crew / Gulf Craft