How to prepare for your French Riviera yacht rental?

You have already booked your south of France yacht rental and the date is fast approaching. You want to be sure you haven't forgotten anything for this long-awaited yachting vacation. Your charter planner will undoubtedly have provided you with all the information you need. But sometimes some clients have specific questions. In this case, the first reflex is to question your yacht charter planner. However, our team has prepared a post for you that should help you if you're wondering how to prepare for your upcoming French Riviera yacht charter adventure.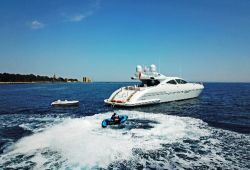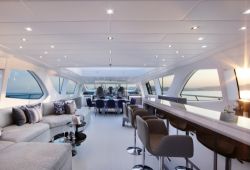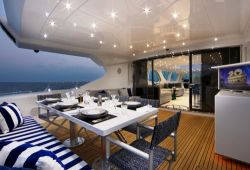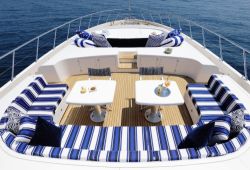 Bring your documents
You must ensure that you and all your guests will be in possession of all administrative documents required to travel to the countries visited during your French Riviera yacht rental. Make your own checklist and don't forget any of these as you won't be able to embark on the yacht! Aside from these, check your bank card and cash.
Provision ahead your essentials
When you are travelling on holiday, whether in a hotel or on a yacht, you probably take some products with you, such as medicines, cosmetics or sunscreen. Remember to buy these products before you leave and put them in your luggage. This will avoid you the hassle of shopping on vacation. Also note that, depending on your yacht rental destination, some products may not be available. We wouldn't want to break your routine! In case of shortage, ask you crew and they will make the appropriate recommendations.
Review the suggested itinerary
We all agree that a touch of improvisation doesn't hurt anybody but our experience has proven that it's best for all parties – the guests, the crew and your charter planner – to plan the yacht charter itinerary ahead. Your charter planner will always review this subject with you and make the most relevant suggestions. Bear in mind that the itinerary can change depending on the weather conditions and that the Captain will always have the final word.
Pack rightly
On a yacht, storage space is limited. Depending on the size of your charter yacht, you might consider packing soft luggage only so the crew can stow it away and save space. Don't take too many clothes either. Chances are you'll spend most of your time in a swim suit, so make sure you take a few. As you pack for your yachting vacation, consider the season of your charter and run a little weather check. Though the summer weather is most of the time pleasant in the Mediterranean, you may wish to bring along a light jacket for the evenings. Onboard there is a no shoe policy so don't pack all your pairs of shoes. Be sure to bring a pair of comfortable shoes if you plan to spend time ashore, a pair of beach shoes (flip-flop, designer flip-flop or not flip-flop - you choose your team!) and finally more elegant shoes if you are going out at night.
We wish you a very enjoyable yachting vacation in the south of France!
Photo credit: M.Y. Veni Vidi Vici