Top 5 water toys to add some fun to your yacht charter

Most of the charter yachts are now equipped with a selection of water toys. Whether you prefer adrenaline-pumping or quiet water-based activities, there is a toy for everyone. And what would be a yacht charter without water sports? They enhance the whole private yacht charter vacation experience by providing endless hours of fun for all the guests during a yacht rental vacation. We've put together a list of the ultimate water toys to look for when you book your next Mediterranean yacht charter.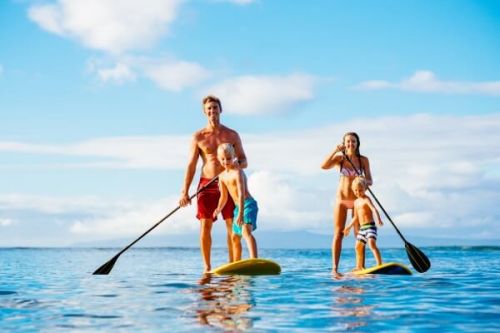 Paddle board
Paddle boards are a favourite amongst yacht charterers. They are safe, pretty easy to master and provide a great workout while allowing people to explore the surroundings at their own pace. Don't fear falling off the board, you'll just land in azure waters with a big splash!
Seabob
If you like to explore while swimming, seabobs are a must-have toy and a great alternative to traditional snorkelling. This electric underwater scooter will pull you through the water at comfortable speed so you can cover a long distance without burning all your energy. Above or below water level, you decide!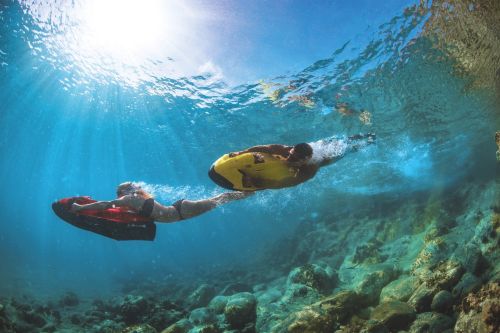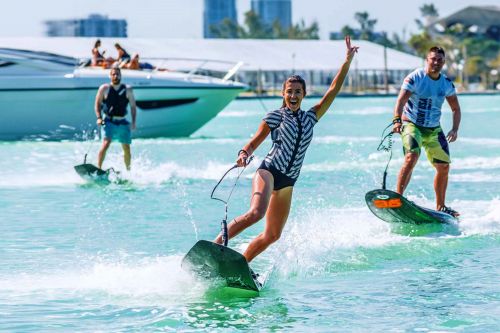 Jetsurf
For those who want to enjoy a thrilling ride on the water! The riders stand on the carbon fiber board, fasten their feet with a pair of straps and grab the accelerator, which is attached to the front of the board. It's also a great entertainment for those staying on board and watching.
Jet-ski
Jet skis or wave runners deliver the best experience in terms of high speeds and acceleration on the waves. But you can also enjoy a leisurely ride to go from one place to the other. These toys are subject to age and safety restrictions as well as specific licenses. Make sure you have all the qualifications before jumping on the machine. Note that some charter yachts have on-board instructors.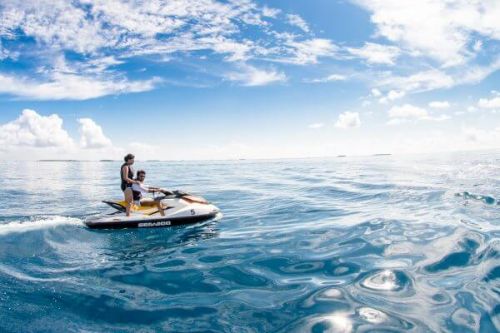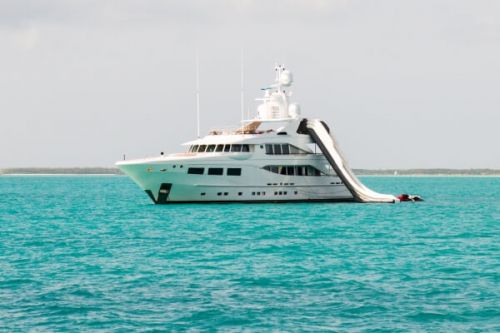 Waterslide
This is one of the yacht water toys that suits the entire family. The crew will install the slide so both kids and adults can enjoy an exhilarating descent from the top deck of your charter yacht to the turquoise waters! Specifically designed to fit the yacht size, this toy is usually only seen on larger charter yachts.
Photo credit: M.Y. Endless Summer / Seabob / Jetsurf