Croatia yacht charter
Cruising the glittering waters of the Adriatic, anchoring off idyllic beaches… The culture here is rich and the landscapes are stunning… Making a Croatia yacht charter the perfect summer escape.
8-day tour
Embark on a Croatia yacht charter and sail through the Adriatic to explore this stunning coastline and its myriad islands. Croatia basks in a warm Mediterranean climate with beautiful landscapes, azure waters, medieval stone buildings and unobtrusive monasteries. While on your Croatia yacht charter, your very first impression will be the striking contrast between the vivid blue of the sea, the green pine trees, the white Dalmatian stone and the red tiles of the buildings. A yacht rental in Croatia will delight nature lovers as well as culture enthusiasts. The country has indeed one of the richest historical heritages in the Mediterranean basin as well as a nature of unparalleled beauty. Among the sites not to be missed when renting a yacht in Croatia: the old town of Dubrovnik, the Mljet National Park, the Kornati archipelago as well as the islands of Korcula and Hvar.
Suggested itinerary
day
1
Dubrovnik - Mljet
Join your yacht in Dubrovnik for embarkation scheduled at 12:00pm. Meet the crew and settle in on board. Set off on a cruise to the wooded island of Mljet. Leaving Dubrovnik, don't miss the absolutely breathtaking panorama of the 13th century old town. On arrival in Mljet, your crew will serve you lunch on board. The Mljet National Park boasts forests of pine trees, cliffy coasts and caves, mud baths and mineral springs as well as two spectacular salt lakes. The yacht will anchor near a fjord-like inlet where you can swim and enjoy water sports. Dinner on board. Night at anchor.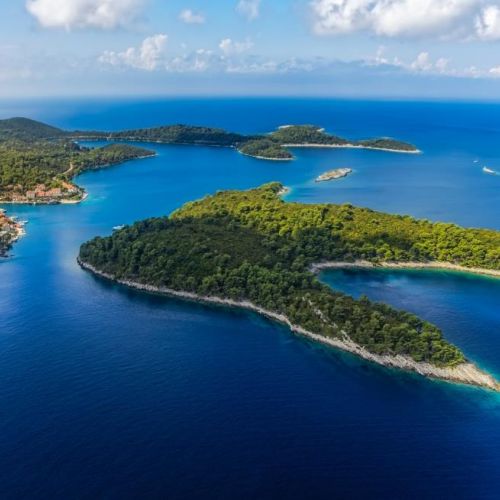 day
2
Mljet - Korcula
After breakfast, head to Korcula, Croatia's largest island and the birthplace of Marco Polo. The morning is spent at anchor in a quiet anchorage. Bacva and Pupnatska Luka offer nice spots. Alternatively, you can anchor off the tiny island of Badija. Lunch on board. In the afternoon we recommend you spend some time ashore exploring and soaking up the enchanting atmosphere of Korcula. Korcula looks like a mini Dubrovnik with its fortified old town and cobble-stoned medieval streets. Dinner ashore. Night at anchor.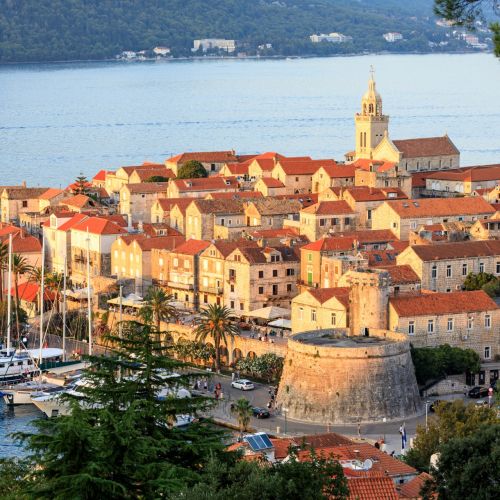 day
3
Korcula - Bisevo
Cruise to the west to reach Bisevo. The little island is famous for its blue cave which offer one-of-a-kind iridescent reflection of blue and silver shades. The best time to enjoy this natural show is from 11am to 1pm. Spend the day sailing gently around the island and stopping to swim and enjoy the water sports equipment on your yacht. Bisevo has about 9 caves scattered around the island and some sandy beaches. The green cave is also interesting. Lunch and dinner will be prepared on board by your Chef. Night at anchor in this small wild paradise - the island has only 7 inhabitants!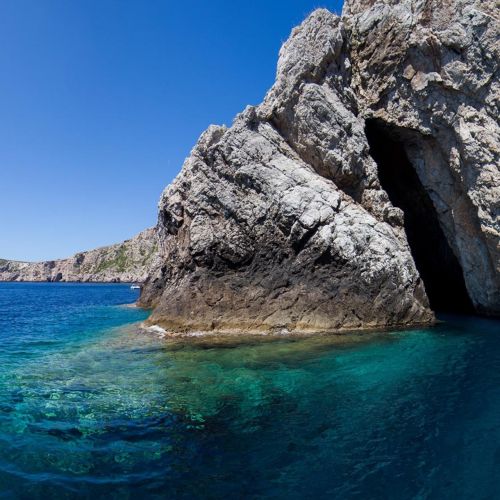 day
4
Bisevo - Vis
After breakfast, set sail for Vis, one the most unexplored islands along the Croatian coast. Vis is an island of fishermen and winegrowers with lots of rustic charm and unspoilt landscapes. In the morning you will discover the stunning anchorages of Srebrna and Zaglav. This is your chance to swim, snorkel and play with the toys. Lunch is taken on board. We suggest you spend the afternoon ashore wandering around the island. There are some ancient towns with Venetian architectural influence to explore as well as vineyards and great hikes. Return to the yacht for dinner. Night at anchor.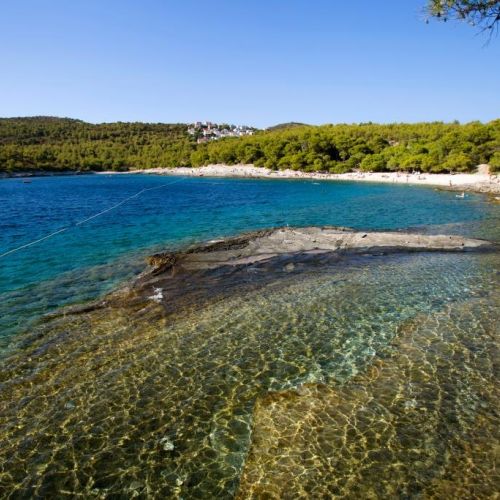 day
5
Vis - Hvar
Morning cruise to Hvar, a beautiful island with vineyards, lavender and olive groves as well as some historic medieval buildings. There are many coves along the coast where you can swim and enjoy water-based activities. You can also stop at the nearby Pakleni Otoci islands which boast sandy beaches, a fortress and a botanical garden. Lunch on board. In the afternoon, head to the main harbour where you can find some stylish restaurants and gorgeous streets. Some interesting places to visit include the Renaissance cathedral which features paintings by old masters and the theatre. Dinner ashore. Hvar is often compared to St Tropez and has an animated nightlife if you wish to extend the evening. Night in port or at anchor.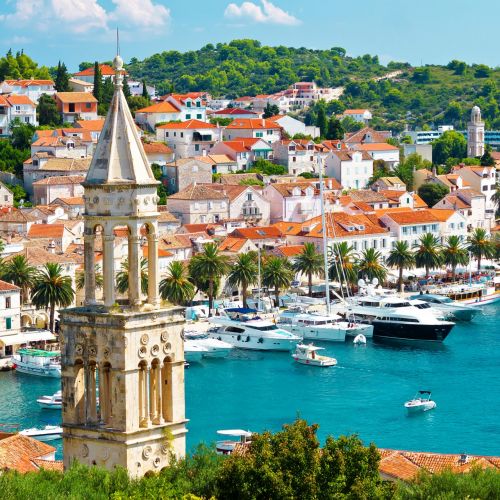 day
6
Hvar - Brac
After breakfast, set sail to Brac. The island has probably the richest history having been under the control of Croatia, Italy, Austria, France as well as Russia. Brac is famous for its picturesque coastline, historic towns and agriculture. You will probably spend most of your day at anchor off Zlatni Rat, one of the world's most beautiful beaches. Enjoy a day of relaxation, swim, snorkel and play with the water toys. Lunch on board. Late afternoon cruise to the pretty seaside town of Bol. The rest of the day is spent ashore exploring the streets and experiencing the island's atmosphere. Dinner ashore. Night at anchor.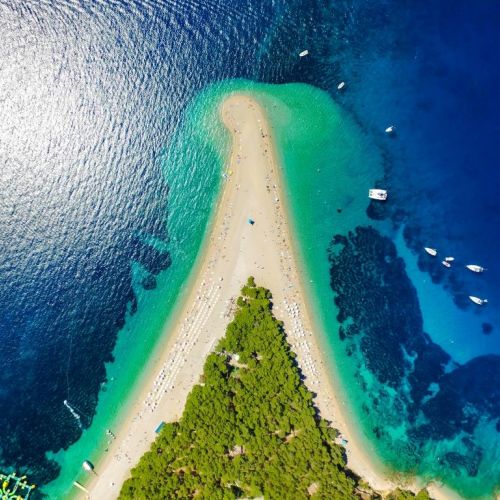 day
7
Brac - Trogir
Leave Brac after breakfast and cruise to Solta, an island lying opposite Split which has some very good spots for water-based activities. Enjoy a morning of relaxation. Lunch on board. Arrive in Trogir early afternoon. Trogir is a UNESCO World Heritage Site with an open-air theatre, old medieval walls and very welcoming inhabitants. You will find Trogir quite low key as compared to Dubrovnik. Dinner ashore. The local restaurants are not fancy but serve fresh and well-prepared food. Night at anchor. One of the best anchorages is the one located just in between the old town and the modern city.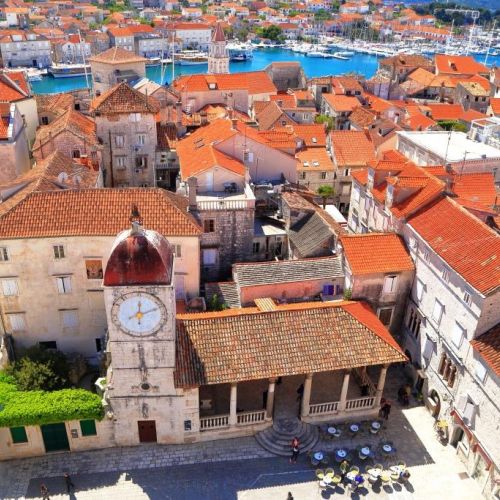 day
8
Trogir - Split
Wake up in beautiful ancient Trogir. A farewell brunch will be served on board. Timing permitting, you can stop at Veli Drvenik, a quiet island offering beautiful natural surroundings. Cruise to Split for disembarkation scheduled at 12:00pm.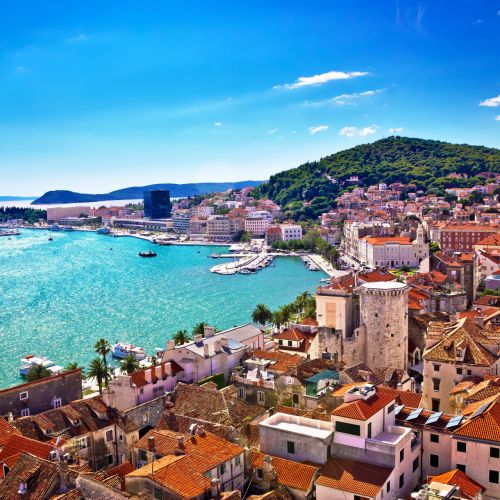 ENHANCE YOUR EXPERIENCE
Upgrade your yacht charter with extras when you book with us.
Restaurant booking
Catering options
Extra staff including private chefs
Jet-ski rendez-vous or any water toys activity
Cultural guided tours
Special celebration onboard
Transport services