The best restaurants in Capri to experience during your yacht rental

Some of the best restaurants in Italy can be found in Capri Island and will delight yacht charterers adventuring on the island. With its dazzling blue seas, luxurious beaches and resorts, the island is a true Mediterranean gem and a must-stop during your Amalfi coast yacht charter. From the finest Italian cuisine at elegant restaurants to fresh, local seafood served at beach clubs, Capri is dotted with charming eateries where the Italian cuisine bursts with flavour and colour. A yacht rental holiday in Capri promises a delightful and memorable culinary experience! Make sure you follow our recommendations to get the authentic taste of this enchanting Mediterranean paradise.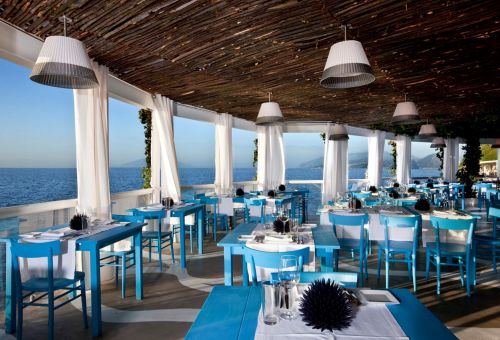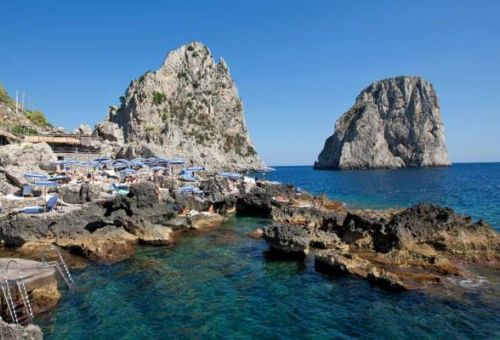 Il Riccio
Perched on a cliff nearby the Blue Grotto, Il Riccio is undoubtedly one of the most picturesque seafood restaurants of the Mediterranean. The restaurant offers fabulous sea views and has earned a coved Michelin star. Fish and seafood is obviously the food of choice with fresh catches of the day on display and cooked to order by the Chef.
La Fontelina
One of the most famous beach clubs in Capri, la Fontelina can by reached by yacht or by a picturesque walk. There are many tables with a view in Capri but La Fontelina is a very special spot and the place to enjoy delicious fresh seafood in a lively atmosphere.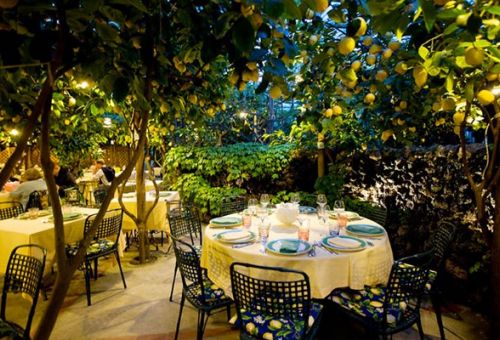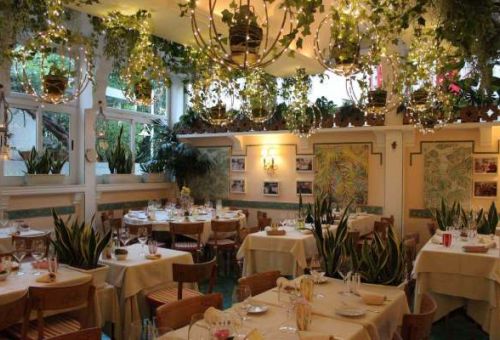 Da Paolino
Set in a charming lemon grove, this stylish and utterly romantic restaurant is a favourite amongst all lucky enough to nab a table. You'll be spoilt by the antipasti, grilled fish and generous pasta dishes. We particularly love the rigatoni con fiorilli.
La Capannina
Located just off the main Piazzetta di Capri, this family-owned Italian restaurant serves a delicious local cuisine. This authentic place blends Capri's culinary traditions and the genuine hospitality of Aurelia and Antonion De Angelis. The food here is exactly what you would expect: excellent ingredients and true flavours. Dinner at La Capannina makes a good ending to a Capri yacht charter day.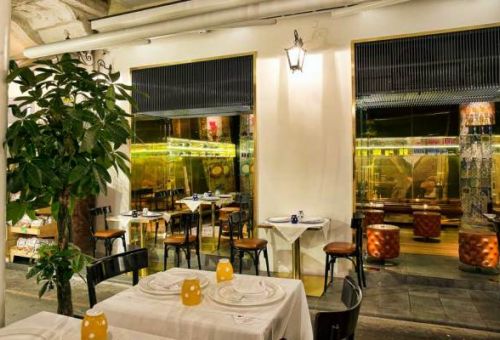 Aurora
If you fancy a pizza during your Capri yacht charter, head to Aurora. This small eatery serves the best pizzas cooked in a wood fired oven! The downside: it's crowded. You'll probably have to wait to get seated but it's definitely worth it.
The island of Capri is the place to get the most out of your Amalfi coast yacht charter holiday. Whether you're looking for a Capri day yacht charter or for a week yacht rental along the Amalfi Coast, Talamare is here to assist!
Contact us
with your yacht charter enquiry.
Photo credit: Il Riccio Capri Palace / La Fontelina Capri / Da Paolino Capri / La Capannina Capri / Aurora Capri