3 good reasons to book a yacht rental on the Amalfi Coast for your summer holiday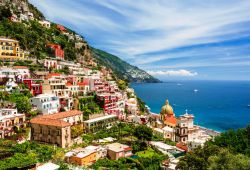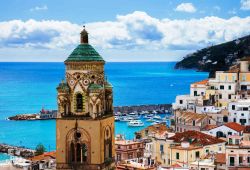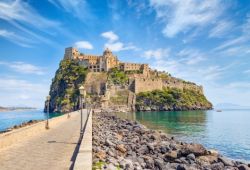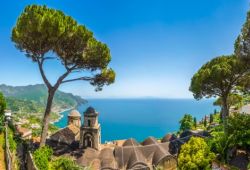 The Mediterranean is an absolute paradise for a yacht charter vacation with so many exciting destinations to discover. Nevertheless, there is a region in Italy that cannot leave anyone truly indifferent. Sorrento, Positano, Capri, Amalfi... every corner of this coastal area reminds us of a postcard landscape. The Amalfi Coast could well be the backdrop for your next yacht rental.
A true cultural mosaic, combined with a unique historical heritage and the warmth of its inhabitants, all this, rocked by an unrivalled relaxed lifestyle: you may have realised, we love the Amalfi Coast. Here are 3 good reasons to choose an Amalfi Coast yacht charter for your next holiday.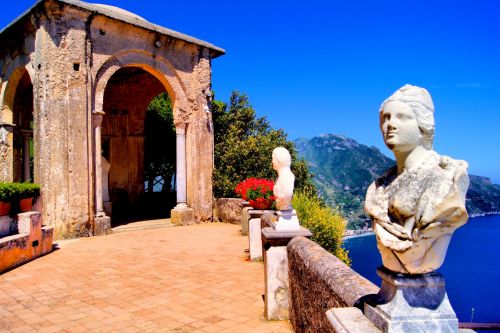 For your eyes: scenic views and heritage
The Amalfi Coast enjoys a unique natural landscape and is full of architectural treasures. The beautiful village of Ravello boasts the gardens of Villa Cimbrone, a superb property that has a hotel and a landscaped park. You will discover an impressive variety of exotic vegetation, sculptures and a breathtaking view over the coast. In Amalfi, stroll through the steep medieval streets before climbing the steps of the Duomo di S. Andrea Apostolo, one of the most visited monuments. Set on a rocky cliff between sky and sea, the village of Positano has a unique architecture with Arabic influences. Finally, Procida Island, far from the hustle and bustle of Capri, offers a unique and authentic charm. With its pastel-coloured houses and quiet surroundings, the island is the ideal place to relax on your Amalfi Coast luxury yacht charter.
For your gourmet taste: a sensational gastronomy
On the Amalfi Coast, the alleys are narrow, the scooters give a roar, the laundry dries between two windows and the enchanting smell of a delicious cuisine floats in the air... Pizzas and pasta are certainly part of the program but it is all Amalfi gastronomy that should be highlighted. It is one of the best in Italy and Italy has one of the best cuisines in the world, so it's telling you... They make it simple with good products and we simply indulge in a culinary delight! Whether you fancy a sunset aperitivo, a simple pasta dish in a trattoria or a tasting menu with panoramic views, there is a place for everyone. There are also some very good beach clubs for lunch while your boat sits at anchor. Don't miss our destination guide which gathers all our top addresses to visit during your
Amalfi Coast yacht charter
.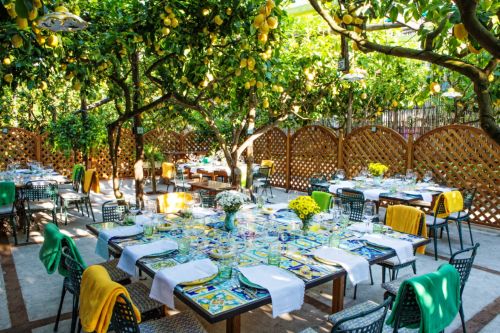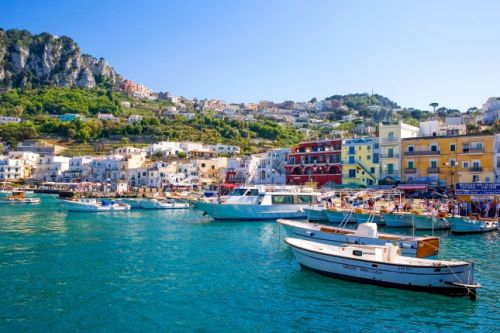 Capri
Yes! With its beautiful coastline, elegant waterfront, luxurious resorts and cosmopolitan lifestyle, Capri by itself is a great reason to rent a yacht on the Amalfi Coast this summer. As your motor yacht drops anchor at Marina Grande, head for the historic centre of the island for an aperitivo on the famous piazzetta. Peppered with designer boutiques, Capri is also the leading shopping destination on the Amalfi Coast. During your Capri yacht charter, don't miss a tour of the Blue Grotto, a sea cave where sunlight creates a magical blue reflection. If you want to learn more about Capri, check out our post about the
top things to do in Capri
.
Ready to discover this ultimate Mediterranean playground during your next summer yacht vacation? Our charter planners will recommend the best cruising itinerary so you can make the most of your Amalfi Coast yacht charter holiday.
Photo credit: Da Paolino Capri